Are you the type of person who carries a little bottle of hot sauce in your purse? If so, this burger is for you. A thick, juicy beef patty is loaded up with chipotle peppers then layered with chipotle mayo for an extra kick. To cool things off a bit, slide in some melty cheese and creamy avocado. Or to kick it up a notch? Try pepperjack cheese instead. This recipe developed with  packs a memorable punch for burger night and is as easy as picking up a can of chipotles in adobo on your next grocery run. Don't underestimate that little can. The heat is similar to particularly spicy jalapeños but with a smoky aftertaste.
If you aren't familiar with chipotles in adobo, let us introduce you to your new favorite pantry item. are dried and smoked jalapeños, which are then canned and stored in adobo sauce for added flavor. They're soft and easy to use straight from the can, which makes them such a star ingredient for spicy dishes — who knows, maybe you'll start carrying those in your purse, too.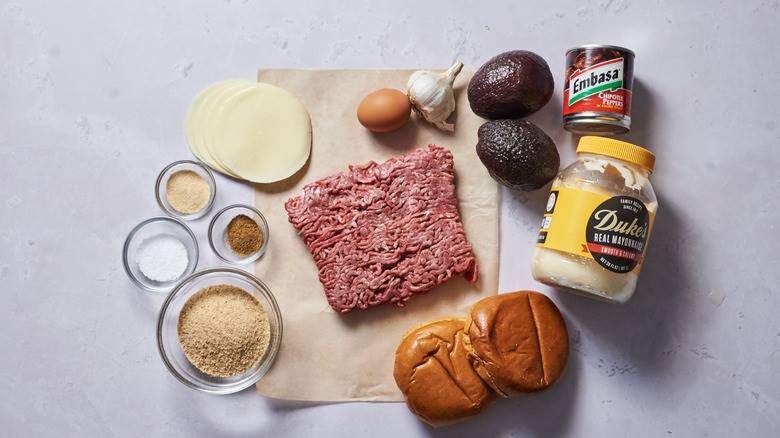 Normally we'd recommend making your burger patties with little more than salt and pepper, but because we want a loaded up, spicy burger, you'll need a few extra ingredients to keep it all together. First, pick up a pound of ground beef, opting for a high-fat blend to make the burger juicier. Then grab onion powder, cumin, garlic, egg, and breadcrumbs to season and bind the beef. You'll also need a can of chipotles in adobo, which you'll use both the chiles and the sauce from. 
You'll also need sliced cheese — we like provolone — mayonnaise, salt, avocado, and hamburger buns. We prefer a good, sturdy brioche bun for these loaded up burgers, but any bun will do.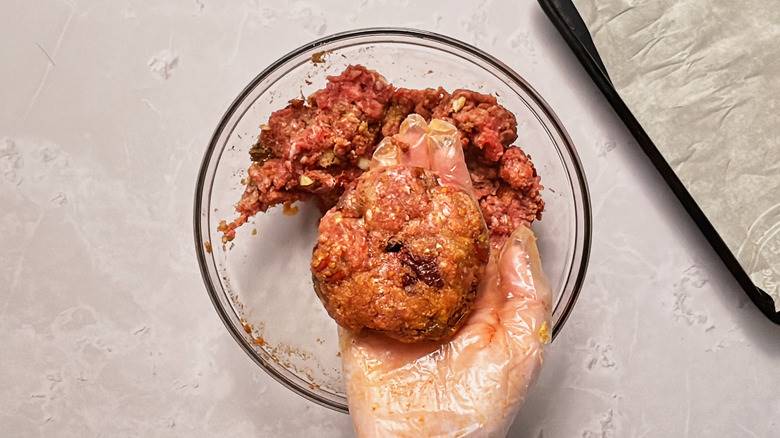 Put all the burger ingredients in a bowl and use your hands to combine. Be gentle, mixing only until the ingredients are combined, and avoid . While you combine, feel the mixture with your fingers; if it feels very wet, add more breadcrumbs. If the mixture is totally crumbly and dry — something that can happen with lean beef or smaller eggs — add a little more egg. Once the mixture is firm enough to form into a ball easily, divide it into 4 parts and form roughly 1-inch patties.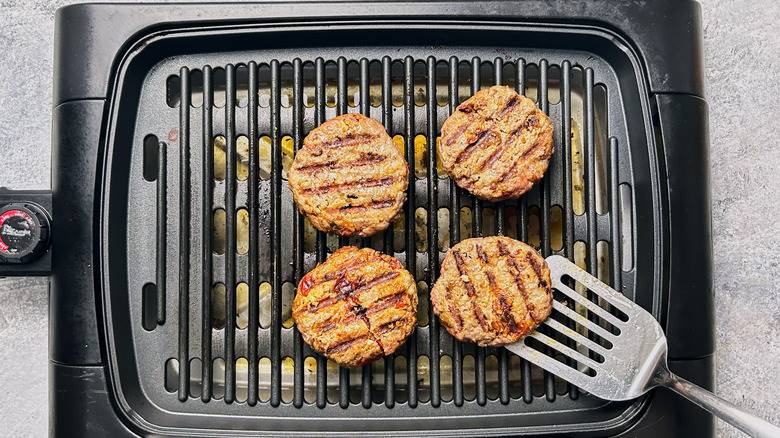 Heat the grill to 350 F, and once hot, add the patties over direct flame. Cook until browned on either side, about 6-10 minutes total. Ground beef is a little easier to undercook than, say, chicken, but if you'd prefer to be totally sure, use a thermometer to check for 160 F. If you're using cheese on your burgers, add a slice to each patty 2 minutes before removing the burgers from the grill.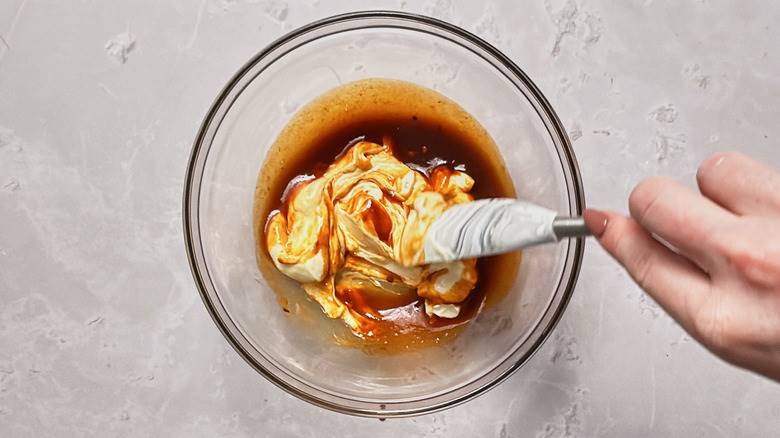 The chipotle mayo comes together so quickly, you can mix it before you even flip the patties. Stir together the mayonnaise, adobo sauce (found in the chipotle can), and a little bit of salt. If it's too spicy, add a squeeze of lime. If it tastes too much like mayonnaise, add a little more adobo and salt. If you'd prefer a spicier mayo (but remember, there are peppers in the burger too), chop up a chipotle and add it to the mix.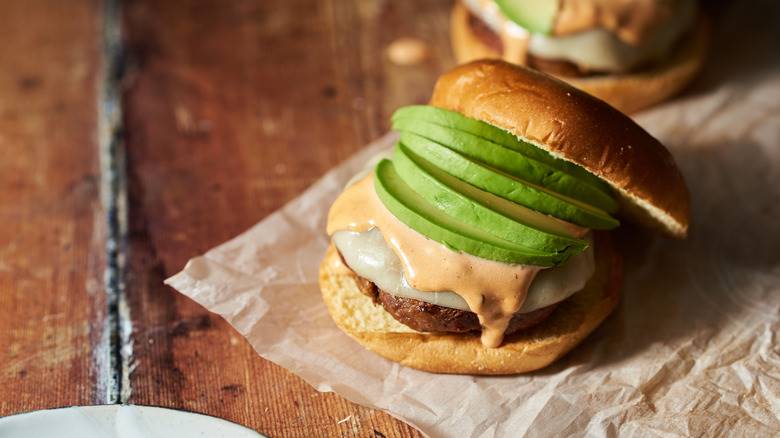 Set a warm burger patty on each bun, then spoon some of the chipotle mayo on top. Slice an avocado and add it over the chipotle mayo, then finish with the top bun. These are best enjoyed fresh off the grill, but leftovers can be saved for later, too. To store and reheat burger patties, keep them in foil in the refrigerator, then blast the patty in the microwave before building the burger. The chipotle mayo can also be saved and makes a great condiment for other meals like breakfast sandwiches, fries, or fish tacos. Speaking of which, this burger goes great with fries of any kind, especially crispy homemade fries.