Elsa Pataky and Chris Hemsworth show their excitement cheering Spain's World Cup Victory
The Spanish women's football team has achieved a historic milestone that will resonate in sports history forever. This Sunday 'La Roja' had a resounding victory in the World Cup, prevailing over England with a score of 1-0. The atmosphere was a mix of nerves and uncontainable joy, creating an unforgettable tapestry of emotions. As the clock struck noon, the players graced the field, their determination and teamwork evident in every stride, leading them to emerge as this year's champions!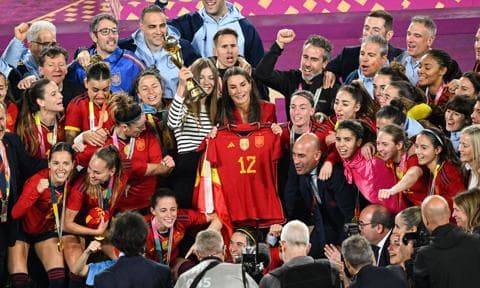 In the stands of the Australian stadium was an overwhelming surge of passionate support from the entire Spanish fan base that echoed through the air as they cheered the players on the field. Also, The two royal figures showed their commitment, support and encouragement for the talented athletes.
Also present on this day were and her husband, , who attended with their children, ten-year-old India, and the twins Tristan and Sasha. The family vibrated, jumped, and the actress couldn't contain her emotions. Press play and don't miss any details!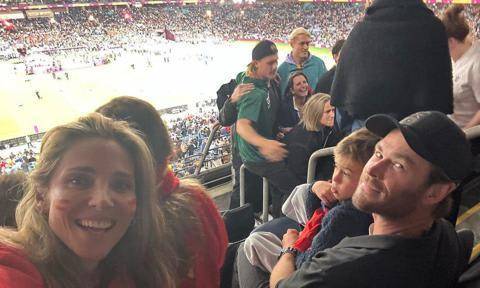 The actress, who is from Madrid and her husband, Chris Hemsworth made sure not to miss the World Cup final held in their current home of Sydney. From within the stadium, Elsa took to Instagram to share with her followers a glimpse of her extreme excitment and joy which was captured in a video that shows her jumping up and down right after the Spain's team scored the goal securing their victory.
Chris is seen in the back added to the celebratory spirit by waving the Spanish jersey proudly.
Patakly filled with excitement posted a second post also displaying an un matchable joy for the triumph of her national team and captioned her video with the words, "World championsssssss! @fifawomensworldcup Enhorabuena España!!!"
Her posts have been liked by other notable Spanish celebrities such as Antonio Banderas and , both who also shared their pride and extended their congratulations to the winning team.