Television has radically changed since its "Golden Age" between the 1940s and 1960s. Writers take big leaps that change the game forever, actors are more involved with their characters and the world-building is out of this world. To nail down the best television shows takes a lot of screen time and plenty of love for the creative experience.
The current era of television is certainly an exciting trip. Scripted shows are bending genres and captivating viewers on streaming, with social media playing a hand in upping viewership. Even when social media wasn't a marketing tool or a place where fans can share their love for complicated characters, TV shows didn't fail to impress. Some of the greatest works of television stem from the twisty, creepy aura of , all the way to 's meth-cooking cancer patient and ' fantastical landscape of winter, fire and blood.
30
Freaks and Geeks Was Good While It Lasted
Freaks and Geeks
A high school mathlete starts hanging out with a group of burnouts while her younger brother navigates his freshman year.
Release Date September 25, 1999
Cast Linda Cardellini, John Francis Daley, James Franco, Samm Levine, Seth Rogen, Jason Segel
Main Genre Comedy
Rating TV-14
Seasons 1
Creator Paul Feig
Number of Episodes 18
Although just a one season series, ranks so high among the greatest shows of all time because of how undeserving its cancelation was. It was truly a series ahead of its time, but NBC erratically (and rather unfairly) put an end to the show after airing just 12 out of the 18 episodes due to creative and scheduling conflicts. Thankfully though, the show's legacy has lived on in creator Judd Apatow's future work by including many of the cast members in his films.
The series is known for beginning many careers of actors who largely make up the entertainment industry today, especially of the comedy realm. James Franco, Seth Rogen, Jason Segal, Linda Cardellini and Busy Philipps. As a refreshing take on teen shows, lived up to its name by giving the underdogs in high school a chance to shine on the small screen, whereas in previous shows they would've been seen as the laughing stock.
29
The Good Place Features One of Television's Best Twists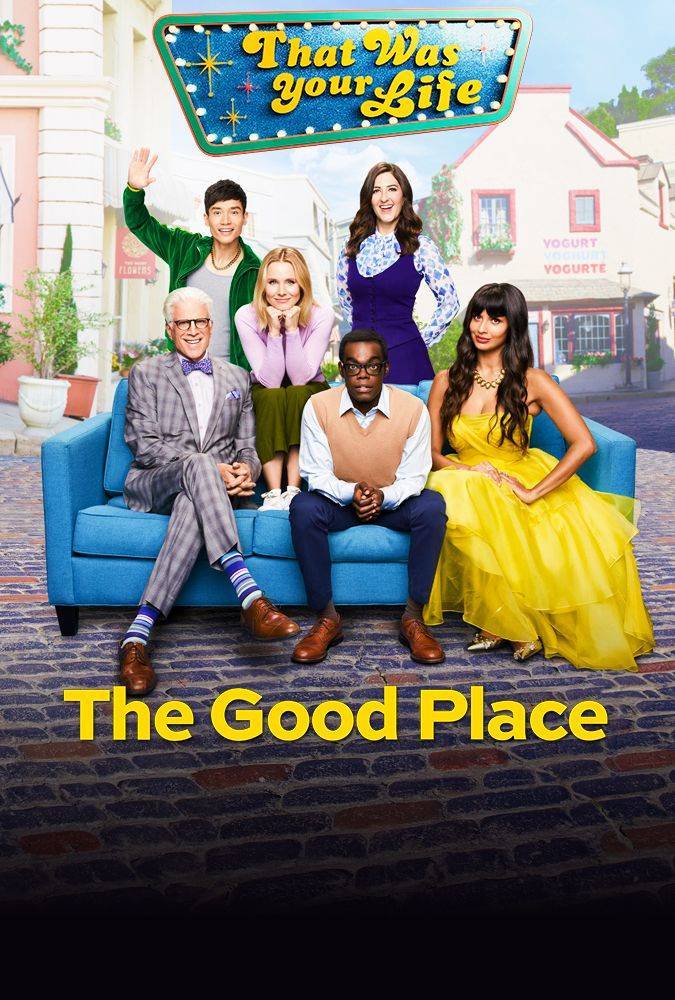 The Good Place is  a town where those who have been good throughout their lives go once they have passed away. When Eleanor arrives at the Good Place, she realizes she has been mistaken for someone else, and seeks help from a new friend to earn her spot in the Good Place.
Release Date September 19, 2016
Cast Kristen Bell, William Jackson Harper, Jameela Jamil, D'Arcy Carden, Manny Jacinto, Ted Danson
Main Genre Comedy
Genres Comedy, Drama, Fantasy
Rating TV-PG
Seasons 4
Comedy is one of the hardest genres of acting and writing to master. Making someone laugh over absurdist and dark themes can be a risky move, and the joke doesn't always land. But somehow, in , the joke lands. The series cleverly takes on pretty mature topics of death and the afterlife in a fantastical setting, forming commentary on good vs. evil that avoids being preachy.
What really makes a stellar example of comedic genius is its perfect use of the plot twist. So few shows can master a twist ending quite like Season 1 finale did, and is a rare example of a show that only continued to grace with age. Viewers will laugh, viewers will cry and viewers will wish this version of afterlife is all its cracked up to be.
28
Watchmen Grounds the Superhero Genre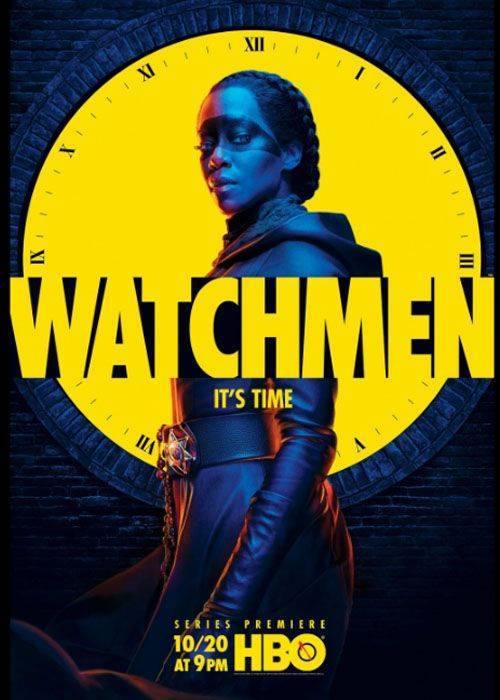 Set in an alternate history where masked vigilantes are treated as outlaws, Watchmen embraces the nostalgia of the original groundbreaking graphic novel of the same name, while attempting to break new ground of its own.
Release Date October 20, 2019
Cast Regina King, Don Johnson, Tim Blake Nelson, Yahya Abdul-Mateen II, Jeremy Irons, Louis Gossett Jr.
Main Genre Crime
Genres Drama, Mystery, Superhero
Rating TV-MA
Seasons 1
Creator Damon Lindeloff
Like , is under the unfortunate umbrella of shows that were canceled too soon. Fans of both the comics, the show and movie of the same name have awaited long and hard for the series to get a surprise renewal, but the chances of such are slim. Before the MCU ventured into television on Disney+, HBO and Damon Lindelof were putting a methodical spin on the superhero genre by depicting incredibly thoughtful events that the MCU might be a little too afraid of touching.
follows a group of police officers in Tulsa, Oklahoma who are forced to go undercover when a white supremacist group called the Seventh Kavalry attack them in their homes. It's certainly not an easy watch compared to the family-friendly MCU, but 's bold and unafraid moves to call out fascism with a superhero twist is more than enough to solidify it as a blazing show.
27
The Office Popularized the Mockumentary Style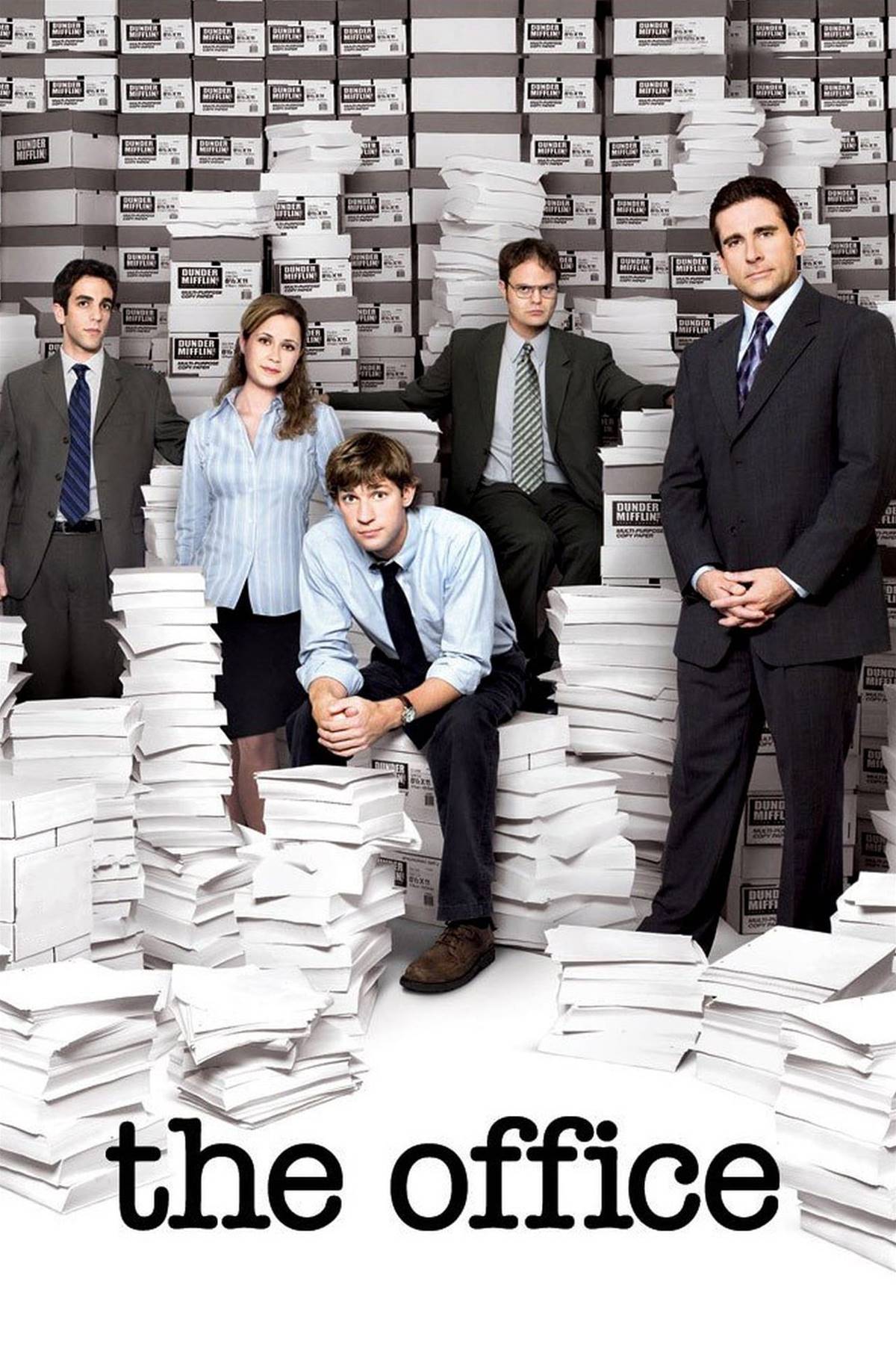 A mockumentary on a group of typical office workers, where the workday consists of ego clashes, inappropriate behavior, and tedium.
Release Date March 24, 2005
Cast Steve Carell, John Krasinski, Rainn Wilson, Jenna Fischer
Main Genre Sitcom
Genres Sitcom
Rating TV-14
Seasons 9
is the defining show of the mockumentary genre. The mockumentary is difficult on its own, forcing writers to incorporate the audience into the characters' story and comedic writing. While only one other mockumentary has surpassed in quality, the Steve Carell-led series is undeniably the sitcom that popularized the faux-documentary style .
stars Carell as the socially unaware regional manager of the Scranton, Pennsylvania branch of the paper company Dunder Mifflin Inc. He's joined by his employees, the headstrong and short-tempered Dwight Schrute, the quiet prankster Jim Halpert and secretary sweetheart Pam Beesly. Together with the remaining employees, depicts their daily antics working at a rather dull company.
26
The West Wing Looks Inside the Most Important Room in America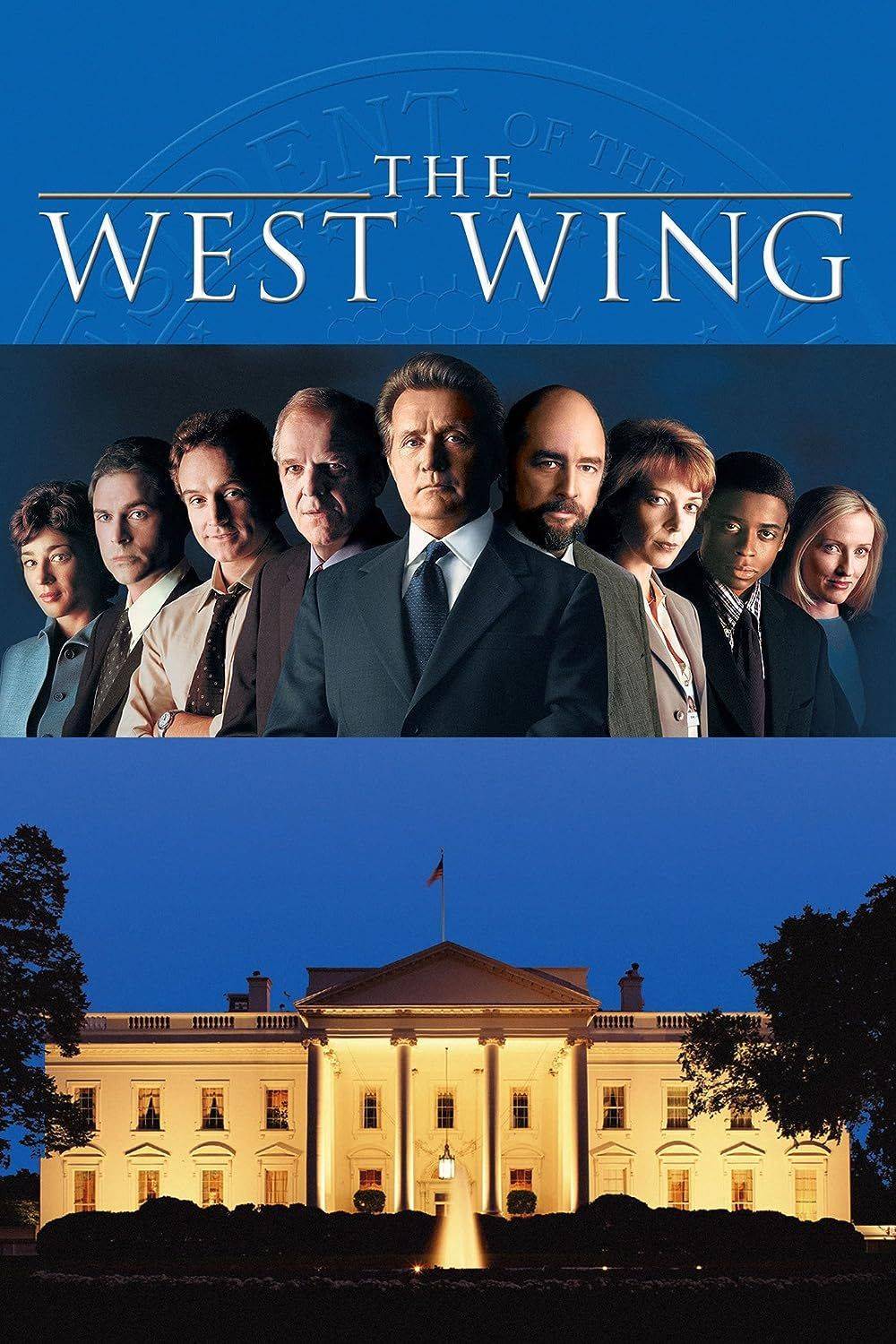 Inside the lives of staffers in the West Wing of the White House.
Release Date September 22, 1999
Cast Rob Lowe, Moira Kelly, Dule Hill, Allison Janney, Richard Schiff, John Spencer, Bradley Whitford
Genres Drama
Seasons 7
Creator Aaron Sorkin
Number of Episodes 154
of their time, especially ones set in the White House. But what makes stand out from other political series is its fictitious portrayal of a Democratic administration in the Oval Office, surpassing the need to be entirely accurate. That being said, still feels like an inside scoop on what goes on in the most important building in America. So much so that political science professors and former White House staffers have praised the series for its portrayal of day-to-day life in politics.
The series was created by Aaron Sorkin, whose other award-winning work in film and television already gives a gold star. An all-star cast adds a special touch to the magnificent writing, with Rob Lowe, Martin Sheen and Allison Janney as senior administers in the Oval Office.
25
Parks and Recreation Perfects The Office's Workplace Mockumentary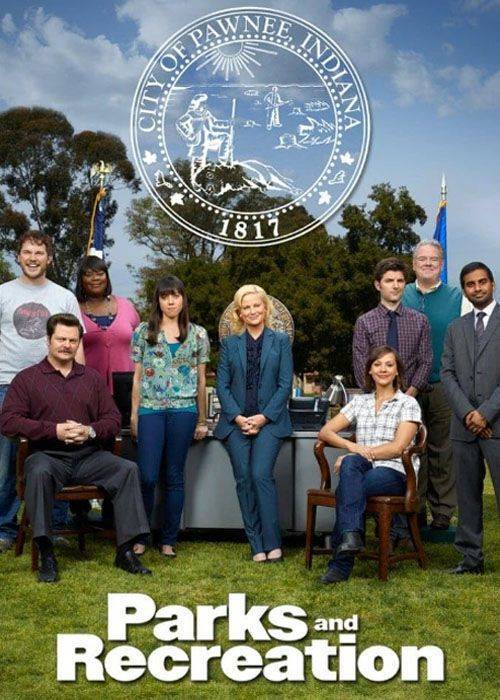 The absurd antics of an Indiana town's public officials as they pursue sundry projects to make their city a better place.
Release Date April 9, 2009
Cast Amy Poehler, Chris Pratt, Rashida Jones, Rob Lowe, Aziz Ansari, Aubrey Plaza, Nick Offerman
Main Genre Comedy
Rating TV-14
Seasons 7
Creator Greg Daniels, Michael Schur
Number of Episodes 126
Often compared to its mockumentary counterpart , was off to a rocky start but ending up being one of the greatest satires in television history by the end of its run. The main character, Leslie Knope, had a radical character change after some critical audience feedback, and the show never looked back. then became a star example of why listening to the audience isn't always such a terrible thing.
The series follows Leslie Knope as a mid-level bureaucrat working in the Parks Department of the fictional town of Pawnee, Indiana. The series depicts her and her co-workers antics as they go about their everyday lives in the Parks Department and dealing with the politics along the way.
24
Veep Hilariously Puts the Vice President Front and Center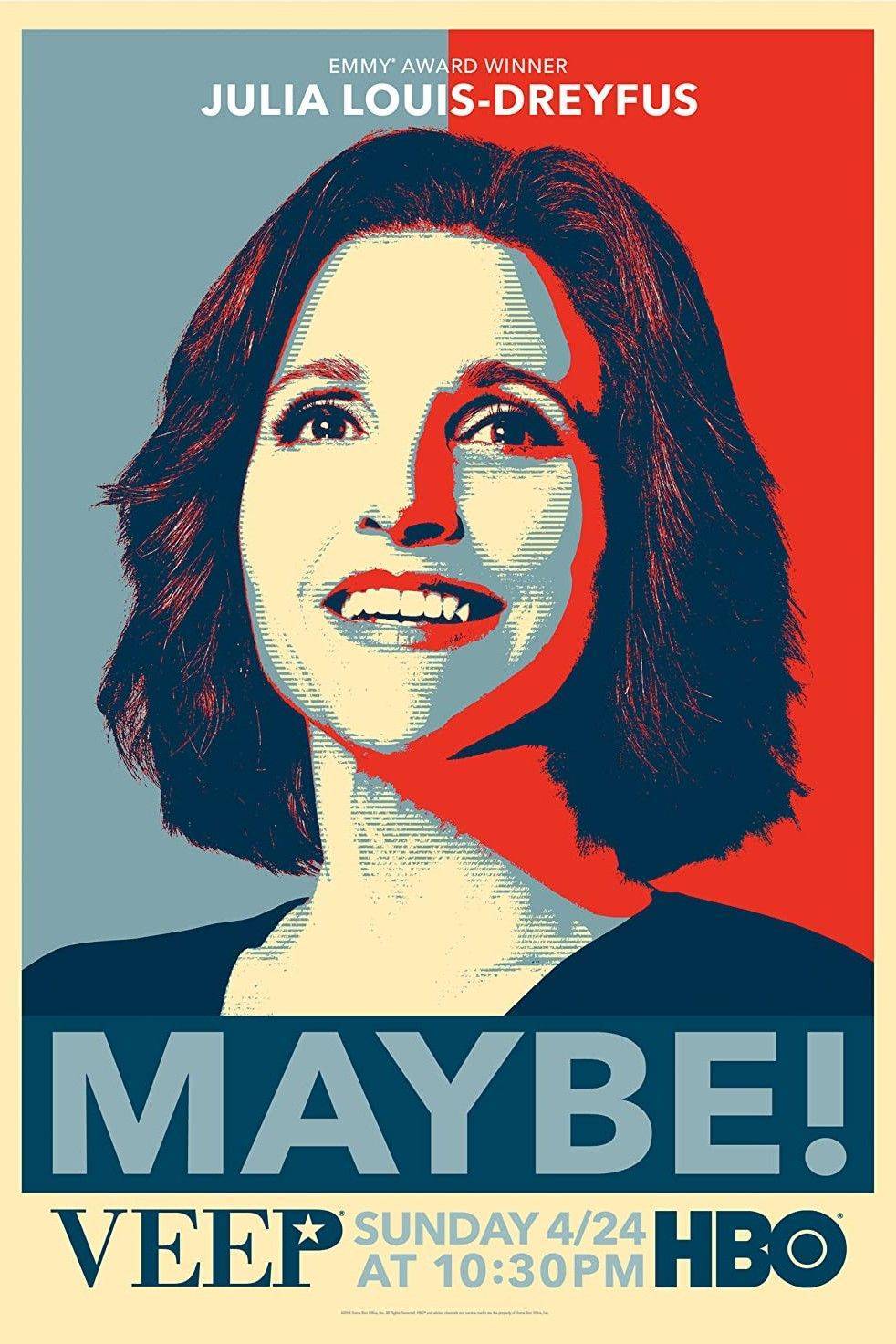 Veep is an Emmy award-winning HBO series starring Julia Louis-Dreyfus as Selina Meyer, a U.S. senator turned Vice President. The series follows Selina as she works with her staffers and attempts to tackle the everyday job of the V.P. to solve problems for her party. Still, her job is only made more difficult due to her less-than-friendly relationship with the President of the United states. 
Release Date April 22, 2012
Cast Julia Louis-Dreyfus, Anna Chlumsky, Tony Hale, Reid Scott, Timothy Simons, Matt Walsh, Sufe Bradshaw, Kevin Dunn
Main Genre Comedy
Rating TV-MA
Seasons 7
Number of Episodes 65
During its seven season run, many people were hard-pressed to find a comedy show as brilliant as . It took everything people loved about comedies and smashed it together into smart, insightful writing: cringe moments, political commentary, deeply cynical but in all the right ways.
stars Julia Louis-Dreyfus as Selina Meyer, the Vice President of the United States who has a strained relationship with the President. Over time, Selina becomes more entangled with complicated politics, and even runs for President herself in later seasons. The series is , with Louis-Dreyfus winning several and numerous cast members being nominated.
23
I Love Lucy Catapulted Women Into Comedy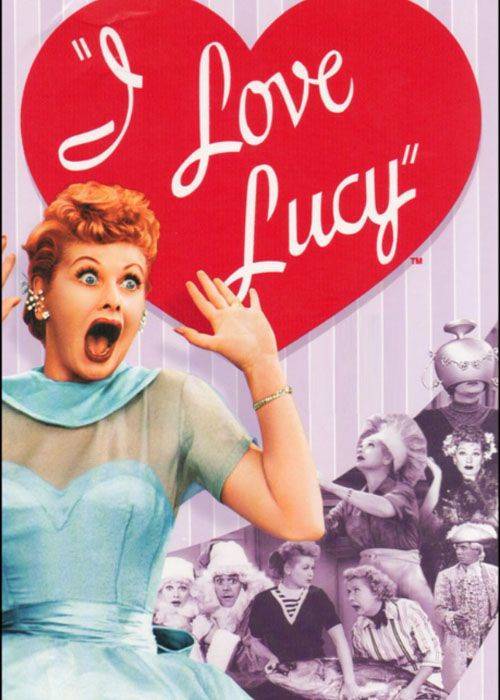 The wife of a band leader constantly tries to become a star - in spite of her having no talent, and gets herself (along with her best friend) into the funniest predicaments.
Release Date October 5, 1951
Cast Lucille Ball, Desi Arnaz, William Frawley
Genres Sitcom
Rating TV-Y
Seasons 6
Number of Episodes 180
succeeded at the one thing it tried to achieve -- it was really hard to love Lucy. The series is regarded as one of the most influential sitcoms of all time. Iconic scenes have been recreated in future television shows or movies, paying homage to the obscene hilarity that Lucy and her friends got up to in their day.
The premise of is pretty simple, but effective: Lucy Ricardo often plots with her neighbors Ethel and Fred Mertz to get in the show business alongside her husband Ricky Ricardo. The schemes almost always end in a hilariously terrible manner, but never breaking the loving, on-screen marriage of Lucy and Ricky.
22
The Mary Tyler Moore Show Was a Different Generation's 'I Love Lucy'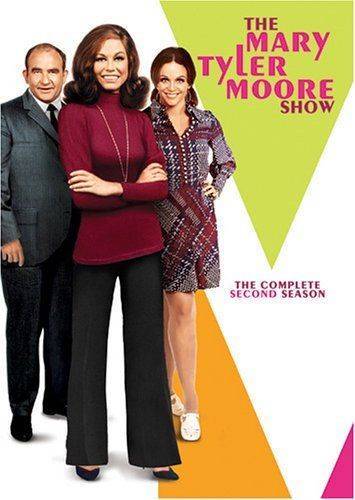 The Mary Tyler Moore Show
The lives and trials of a young single woman and her friends, both at work and at home.
Release Date September 19, 1970
Cast Mary Tyler Moore, Valerie Harper, Edward Asner, Gavin MacLeod, Ted Knight, Cloris Leachman
Main Genre Comedy
Genres Comedy
Rating TV-PG
Seasons 7
Creator James L. Brooks, Allan Burns
Production Company MTM Enterprises
set the stage for . In this case, walked so could run. Starring Mary Tyler Moore, the show focuses on the unmarried and independent woman Mary Richards as she works as a producer on a news show. The show was groundbreaking for breaking women out of the homemaker role, and instead putting the romantics aside for a career.
was not only an important series during second-wave feminism, but it also had spunk. The characters were lovable, yet imperfect. The jokes served the characters themselves, rather than feel like cheap shots. Nothing could beat how it gave its lead female character room to breathe and be her own person, rather than a caricature written for a man's world.
21
The Americans' Identities and Politics Were Always Welcome
There's always talk about what makes a show "peak television." Is it thoughtful writing? A committed cast? The blend of humor in dark scenarios? Maybe it's just a couple of Soviet spies posing as Americans... who also happen to be doing all of the above. is a rarity in television, an absolutely breathtaking piece of literature that gives space to present an argument about identity, politics and complicated families.
is set during the Cold War where two Soviet KGB intelligence officers Elizabeth and Philip are posing as an American couple in the suburban Washington, D.C. area next to an FBI agent. They live with their two children, Paige and Henry, who are integral to their cover as a family.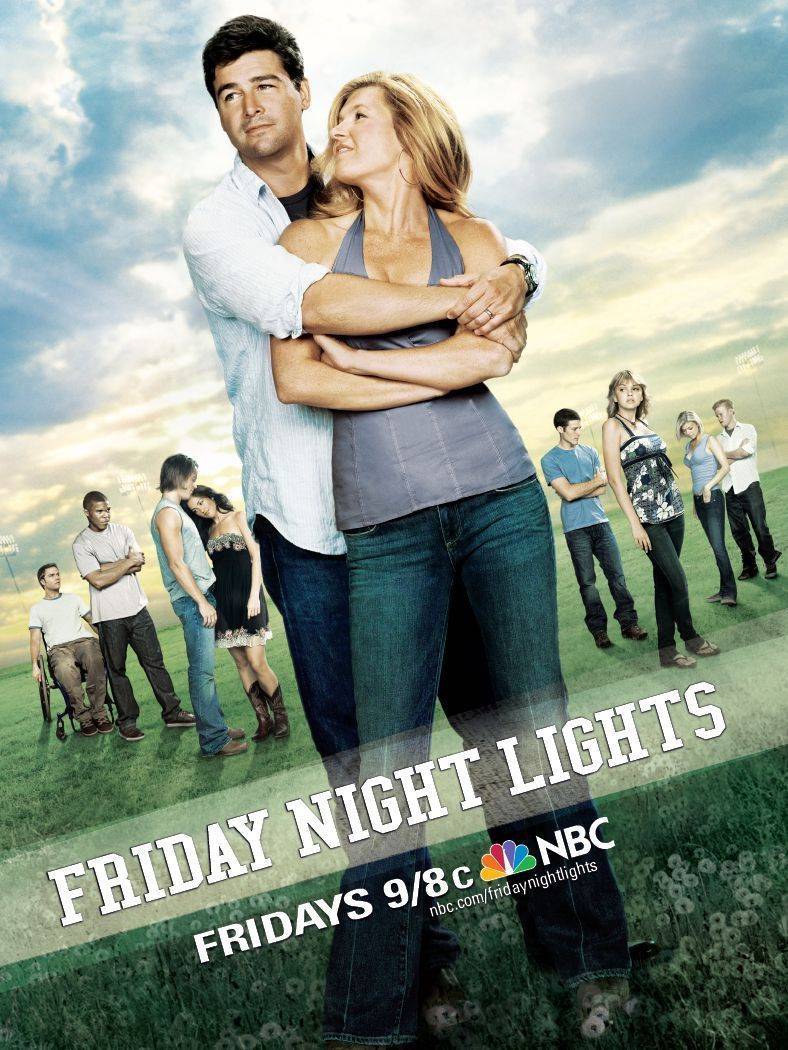 A drama that follows the lives of the Dillon Panthers, one of the nation's best high school football teams, and their head coach Eric Taylor.
Release Date October 3, 2006
Cast Kyle Chandler, Connie Britton, Zach Gilford, Aimee Teegarden, Brad Leland, Taylor Kitsch, Jesse Plemons, Derek Phillips
Main Genre Drama
Genres Drama, sport
Rating TV-14
Seasons 5
was never intensely popular among television audiences during its lifespan, and it struggled to maintain relevancy on NBC, leading to its move on DirectTV. Though, was a testament to filmmakers who aimed to create something raw and real on television, and in this case, the true story of football culture in a small Texan town.
The series, based on the book and film of the same name, garnered critical success for its realistic depiction of Middle America and sensitive issues that arise in these areas. Kyle Chandler and Connie Britton lead the cast as Eric Taylor and his wife Tami Taylor, the high school football coach and guidance counselor, respectively. The result was a cinematically grounded show that miraculously managed to capture the hearts of football and teen shows haters.
19
Star Trek: The Original Series Began the Revolutionary Franchise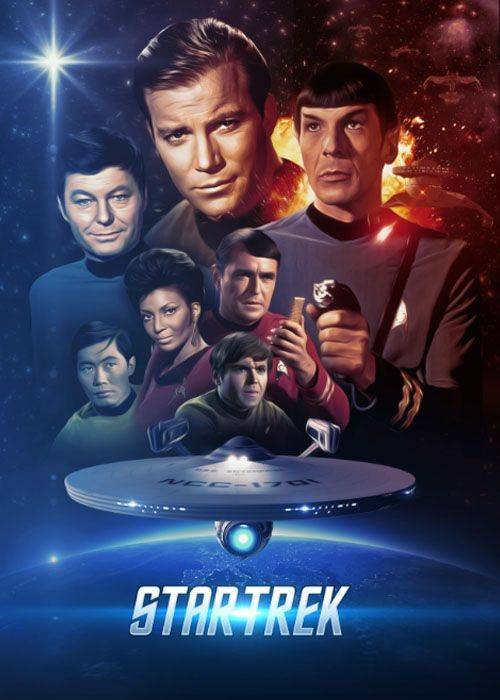 In the 23rd Century, Captain James T. Kirk and the crew of the U.S.S. Enterprise explore the galaxy and defend the United Federation of Planets.
The series that started it all, sparked a multi-media franchise that has kept with fans across generations. Without it, there would be no films, video games or the newer television shows. It's hard to ignore the legacy that built for the future of its own franchise, and the sci-fi genre in general.
Taking place between 2266 and 2269 in the Milky Way galaxy, follows the crew of the starship USS (NCC-1701) and their adventures to fulfill the starship's purpose of exploring new worlds and new life. Even if the newer shows have measured up to 's quality, nothing can beat the original.
18
Friends Normalized Everyday Life in New York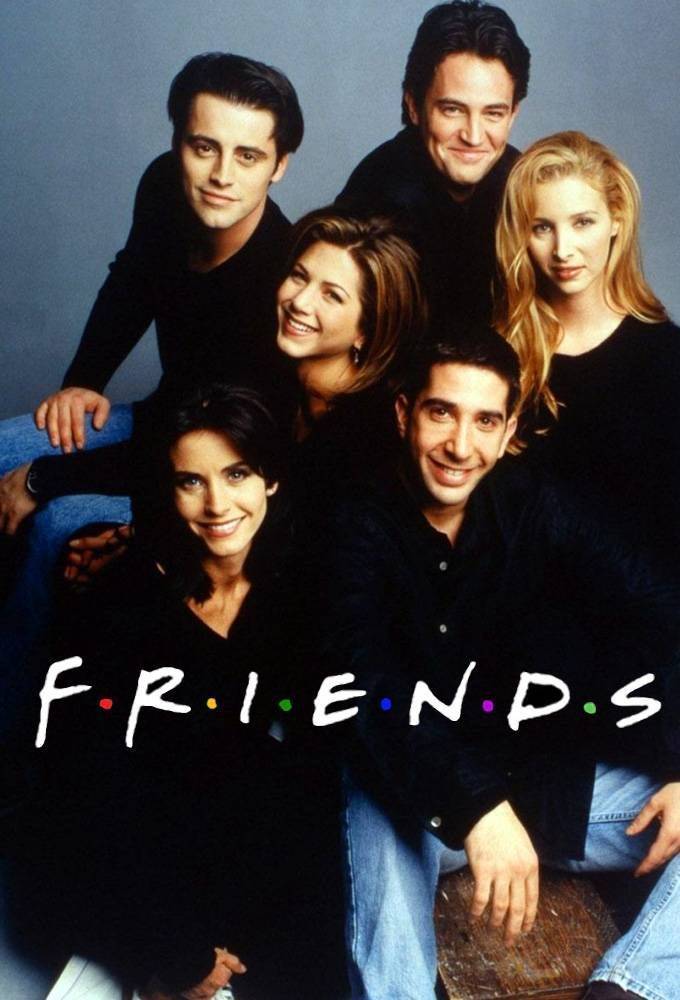 Follows the personal and professional lives of six twenty to thirty year-old friends living in the Manhattan borough of New York City.
Release Date September 22, 1994
Cast David Schwimmer, Matthew Perry, Jennifer Aniston, Matt LeBlanc, Lisa Kudrow, Courtney Cox
Main Genre Sitcom
Genres Sitcom, Romance
Rating TV-14
Seasons 10
To get the bad pun out of the way: "No one told the cast life was going to be this way." The careers and lives of the was never the same after the sitcom. They all rightfully became household names in the entertainment industry, and it's all because of millions of viewers' love for the NBC sitcom.
is as straight-forward as it sounds: six friends in their 20s and 30s go through life's ups and downs in Manhattan. The series never let up during its 10-season run, managing to one up the previous season until the next. The finale is the fifth-most-watched series finale of all time, racking in 52.5 million American viewers.
17
Twin Peaks Managed to Justify a Reboot
If there was one thing was, it was . Each season became harder and harder to describe, but it left people with some burning questions in the hopes that the gothic mystery show would finally have some answers. It's why 26 years after the massive cliffhanger in the Season 2 finale, the series had a brief reboot with a third season.
is one of the few shows out there that can justify such a bold move of reviving the show over a quarter of a century later. The first season deals with the murder of homecoming queen Laura Palmer, partnered with David Lynch's exceptional cinematography and strange characters.
16
Fleabag Flourishes Through Fourth-Wall Breaking
To be on several "Best of..." lists with only two seasons and 12 seasons with no signs of returning is a radical accomplishment. Phoebe Waller-Bridge managed to do it with , which is based on her one-woman show that she performed in 2013. , as both the show and the titular character, is quirky and devastating, employing the act of breaking the fourth wall to let viewers feel included in .
Fleabag is a mess of a woman, making the habit of ruining other people's lives while also making no efforts in fixing her own. But hey, she's pretty funny, and that's enough reason to love her. She's a raunchy gal who only needs a short amount of time to tell a great story about relationships, two of the best being with her sister and the Hot Priest.
15
The Walking Dead Dominated the Zombie Genre for Years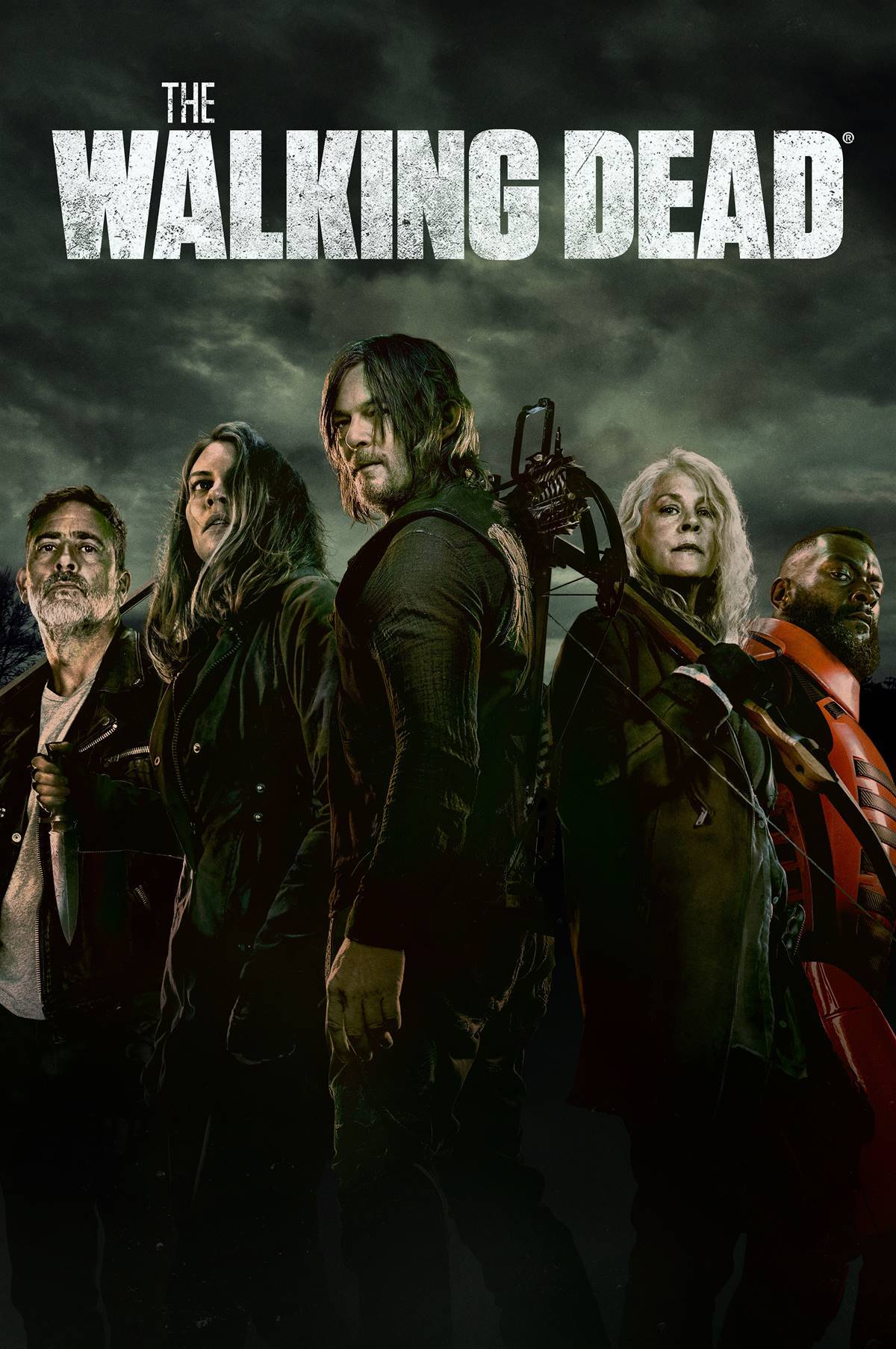 Sheriff Deputy Rick Grimes wakes up from a coma to learn the world is in ruins and must lead a group of survivors to stay alive.
Release Date October 31, 2010
Cast Andrew Lincoln, Norman Reedus, Melissa McBride, Lauren Cohan, Christian Serratos, josh mcdermitt, Danai Gurira, Seth Gilliam
Main Genre Horror
Genres Horror, Action, Drama, Thriller
Rating TV-MA
Seasons 11
For 11 seasons, the quality of AMC's fluctuated like a rollercoaster meant to make riders vomit from excitement. For a few stiff seasons, viewers didn't know if they were getting a great 16 episodes that perfectly balance a tale of hardships to survive and well-choreographed fight scenes, or a wishy-washy arc that took its sweet time to pay off. Nevertheless, had a cultural impact on modern television that continued with various spinoffs.
Based on the comic book series of the same name, begins as a sheriff's deputy's mission to find his wife and son after waking up from a coma in a zombie apocalypse. Quickly, it turns into a group's struggle to maintain a sliver of humanity in a world without law and order.
14
M*A*S*H*'s Finale Is the Most-Watched for a Reason
A feat that was forced to accomplish in its early seasons was depicting the Korean War during the ongoing Vietnam War. The show, while pictured as a comedy blended with drama, had to be careful of the commentary it was saying about America's involvement in the war. Yet, this wasn't what drew millions of viewers to the show and its -- it was the chemistry between the ensemble cast and their lives during wartime.
Set during the Korean War, features a team of doctors and staff stationed at the 4077th Mobile Army Surgical Hospital in Uijeongbu, South Korea. The dramatic subject of the show is often layered in comedic undertones to lighten scenes, but the show never shied away from depicting tragedy and difficult conversations.
13
Saturday Night Live Continues to be a Cultural Backbone for TV
Every season, people love to debate on the state of quality is in. Some seasons are great; others suffer from the revolving door of cast changes and mishandling of important cultural moments. But there's a reason it's still around to this day. Having aired since 1975, has appealed to many generations, bringing people together on Saturday nights for good laughs to unwind from the week.
Justin Timberlake Christopher Walken Drew Barrymore John Goodman Steve Martin Danny Devito William Shatner Carrie Fisher Eddie Murphy Pedro Pascal
At its heart, 's format hasn't changed that much from its first season. Every episode is hosted by a celebrity guest with performances by a musical guest, and cast members perform several comedic sketches. The sketches range from political satire to music video parodies -- something everyone can enjoy.
12
The Leftovers' Exploration of Grief Is Emotionally Wrenching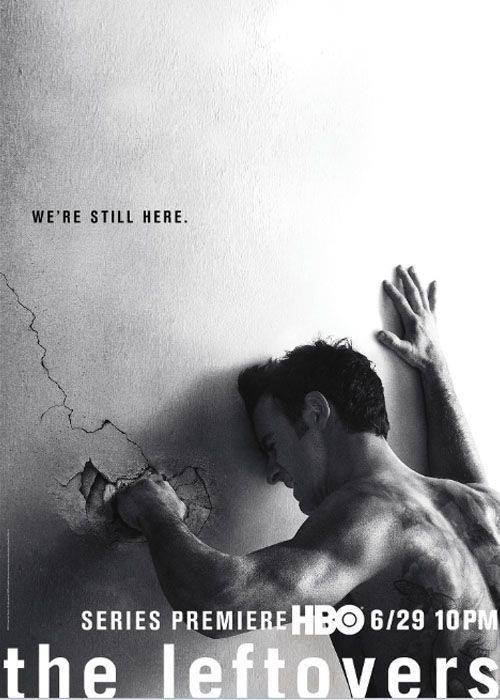 Three years after the disappearance of 2% of the global human population, a group of people in a small New York community try to continue their lives while coping with the tragedy of the unexplained nature of the event.
Release Date June 29, 2014
Cast Justin Theroux, Amy Brenneman, Christopher Eccleston
Main Genre Drama
Genres Fantasy, Mystery, Drama
Rating TV-MA
Seasons 3
Creator Damon Lindelof, Tom Perrotta
In just three seasons, Damon Lindelof and Tom Perrotta turned Perrotta's novel into a star-studded, that commentates on different coping mechanisms and the tragedy of grief. Though still impressive in its first season, it wasn't until the second and third seasons when ' themes left a resounding mark on television history due to its complex questions about faith and the nature of the Departure.
takes place three years after a phenomenon known as the "Sudden Departure," which saw two percent of the world's population disappear unexpectedly. The series initially follows four main characters as they adjust to life after the event: police chief Kevin Garvey, cult member Laurie Garvey, Reverend Matt Jamison and Nora Durst, who lost her entire family in the Departure.
11
Better Call Saul Proves That Spinoffs Can Be Good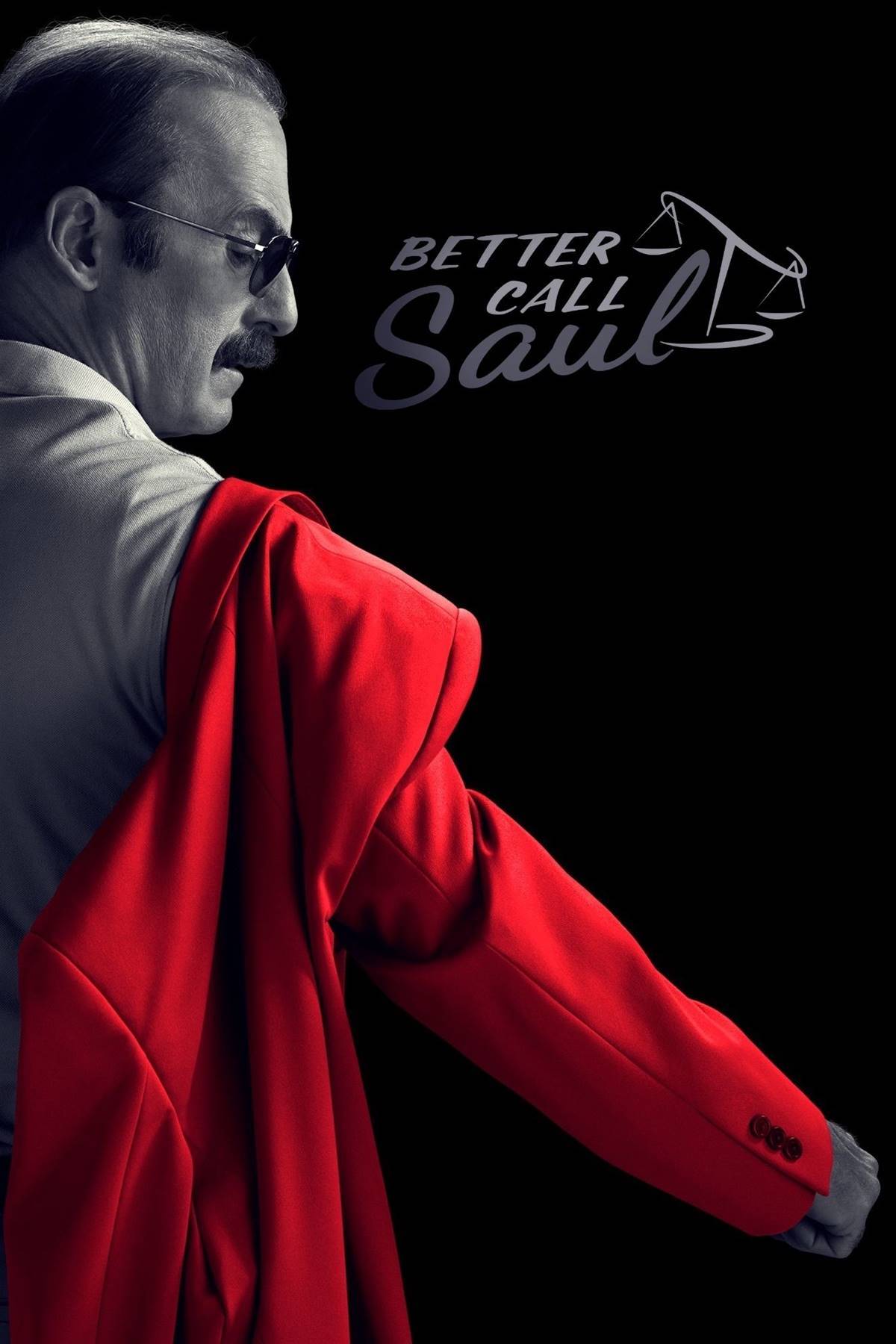 The trials and tribulations of criminal lawyer Jimmy McGill in the years leading up to his fateful run-in with Walter White and Jesse Pinkman.
Release Date February 8, 2015
Cast Bob Odenkirk, Jonathan Banks, Rhea Seehorn, Patrick Fabian, Michael Mando, Tony Dalton
Main Genre Drama
Genres Drama, Crime
Rating TV-MA
Seasons 6
Spinoffs rarely ever live up to its predecessor. For the case of , this couldn't be more untrue. Bob Odenkirk's Saul Goodman was an unexpected breakout character of the AMC series His shady -- but strangely the most honest -- presence made him a fan-favorite that convinced writers Vince Gilligan and Peter Gould to make him the star of his own show.
Saul Goodman Mike Ehrmantraut Gus Fring Hank Schrader Marie Schrader Walter White Jesse Pinkman
Framed as both a prequel and a sequel, shows how a lawyer like Jimmy McGill would become the morally corrupt criminal-defense attorney Saul Goodman. In supporting roles are Jimmy's romantic interest Kim Wexler, the drug lord Gus Fring, Jimmy's brother Chuck, his law partner Howard and drug dealer Nacho.