Pan-fried lima beans make for a delicious and simple side dish that is ready in under 30 minutes and surprises with its zesty, bright flavors. This recipe from Ksenia Prints of takes advantage of the creamy texture of frozen lima beans by pan-frying them in olive oil infused with lemon and garlic.
This quick cooking brings out the nutty flavor of the while maintaining their texture. Mushy beans will become a thing of the past as you discover the quick and simple technique of pan-frying lima beans in flavored oil.
To take this recipe from great to outstanding, we mix the beans with feta cheese and a healthy dose of lemon zest and juice. The whole thing is crowned with a sprinkle of , providing a popping, herbal note to finish off this simple side. With just a few ingredients, you'll be able to get a simple meal on the table and give lima beans a whole new facelift. If you'd like to try another way to enjoy lima beans, try  or this .
Gather the ingredients for pan-fried lima beans with feta and lemon zest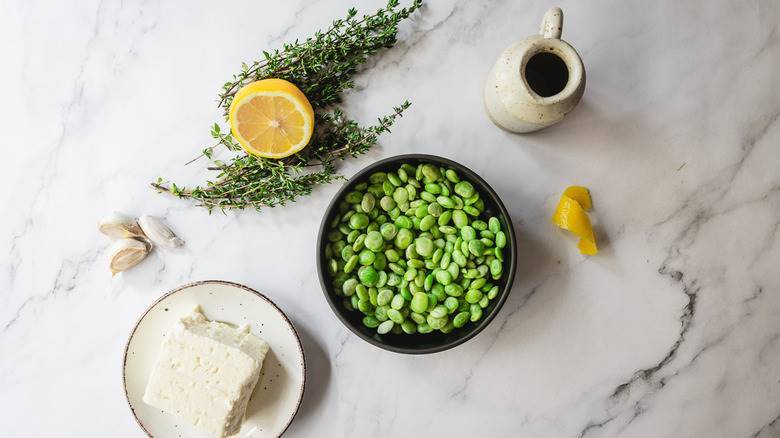 The ingredients needed for this lima bean dish include olive oil, thyme, garlic, lemon, frozen lima beans, feta cheese, and salt and pepper for seasoning. The olive oil will be used to pan-fry the lima beans, while the thyme, garlic, and lemon peel will help infuse them with flavor. The feta cheese adds saltiness that complements the bright taste of the lemon.
Step 1: Prepare the lemon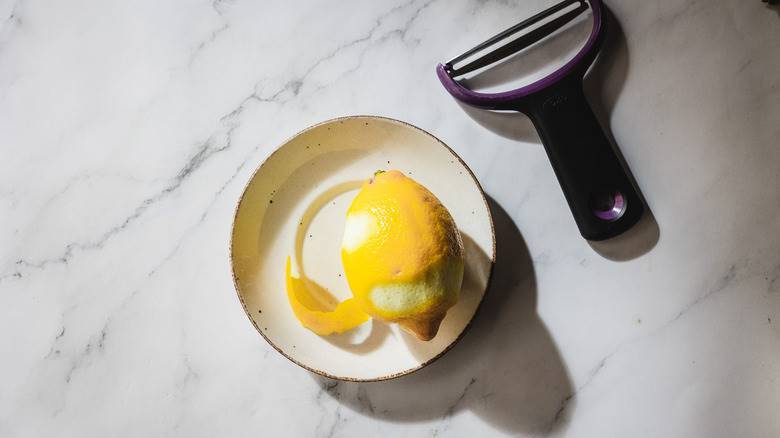 Peel a 1-inch-wide strip off of the lemon. Zest and juice the rest of the lemon and set aside.
Step 2: Heat the oil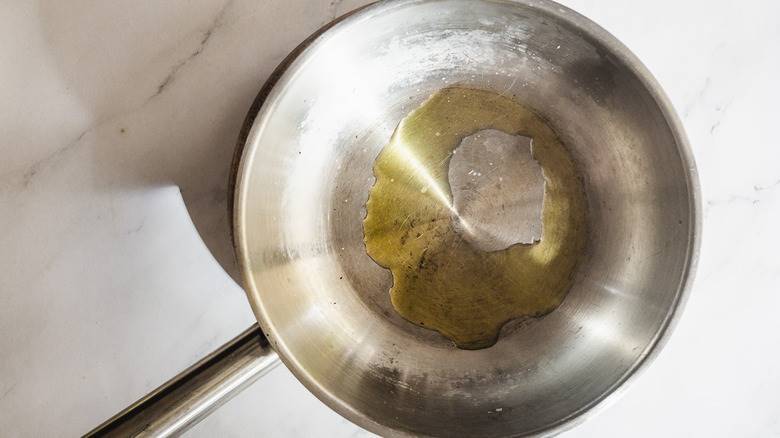 Heat olive oil in a pan.
Step 3: Add flavorings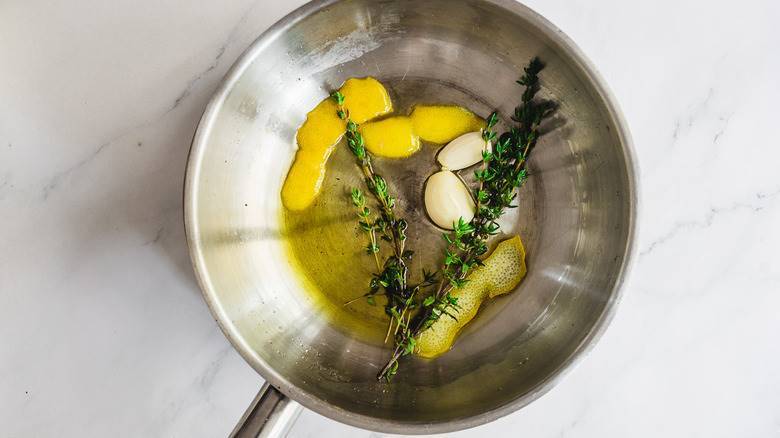 Toss in 2 stems of thyme, the garlic clove, and the lemon peel into the pan.
Step 4: Flavor the oil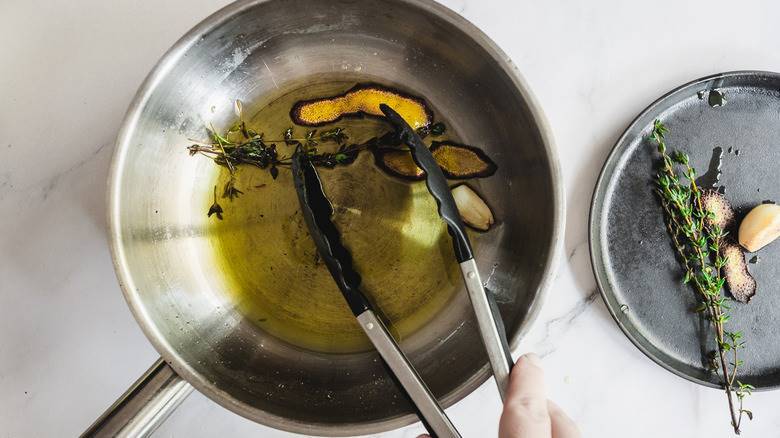 Let them simmer and infuse for about 3–5 minutes.
Step 5: Remove flavorings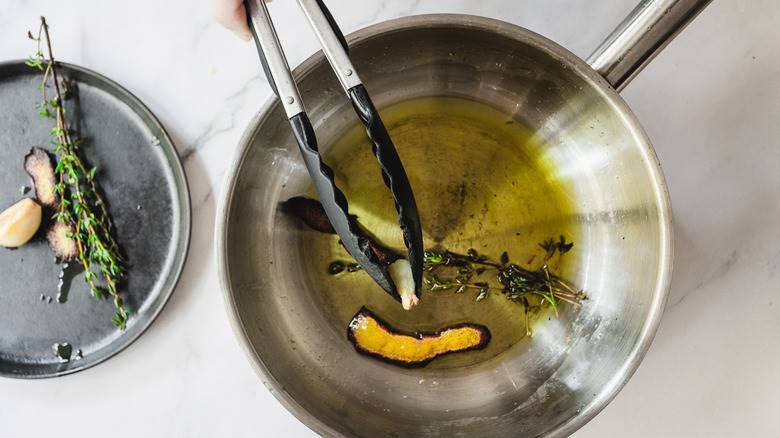 Remove the thyme branches, lemon peel, and garlic from the oil.
Step 6: Cook the beans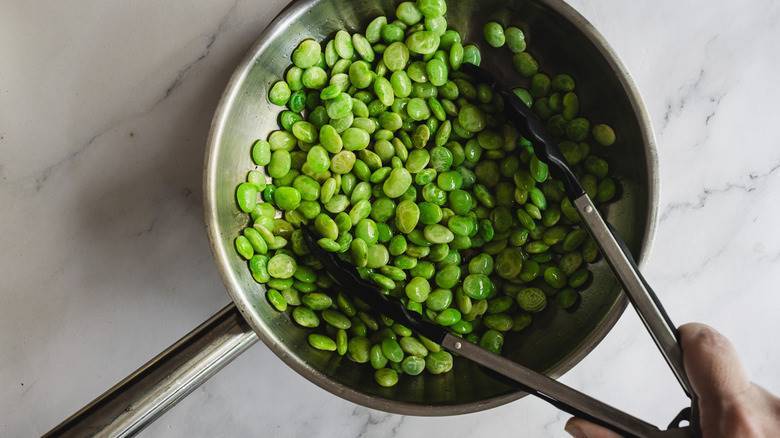 Add the cooked lima beans to the flavored oil and cook for about 10–12 minutes, or until they're tender.
Step 7: Add feta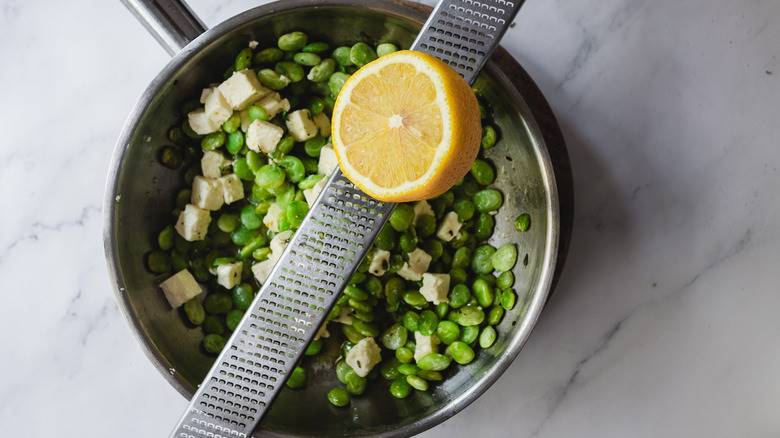 Turn off the heat and add feta, lemon zest, and 2 tablespoons lemon juice. Season with salt and pepper to taste.
Step 8: Transfer to a bowl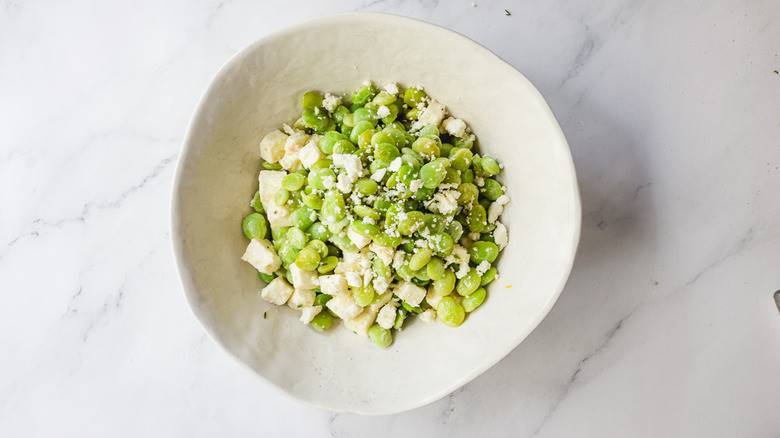 Transfer everything to a bowl.
Step 9: Garnish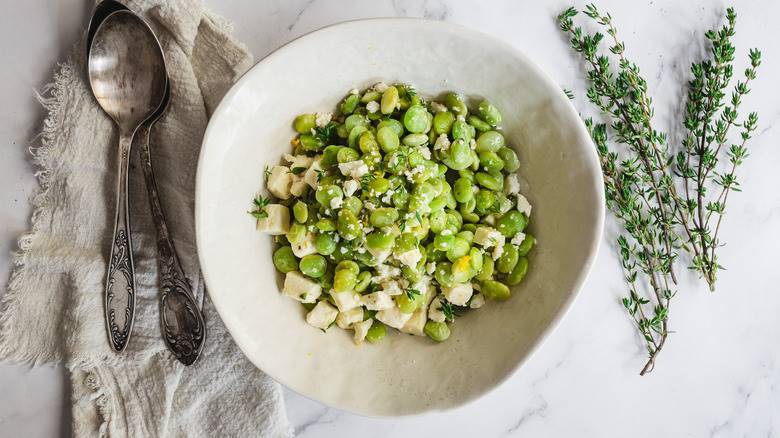 Top with leaves from 1 sprig of thyme.
Step 10: Serve pan-fried lima beans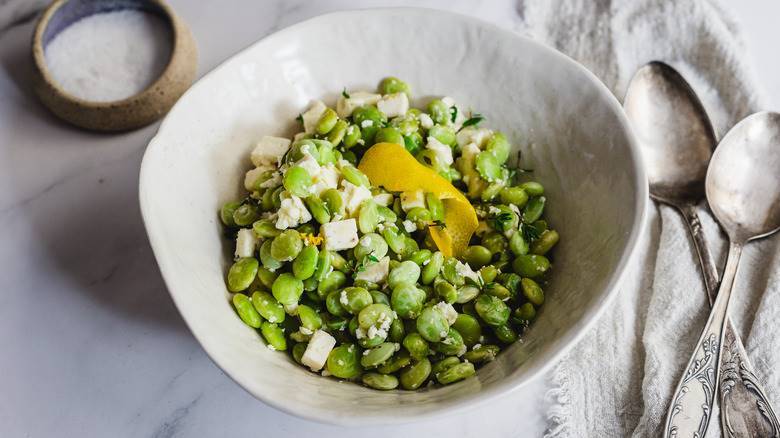 Serve pan-fried lima beans immediately.
Can I use dried lima beans instead of frozen in these pan-fried lima beans?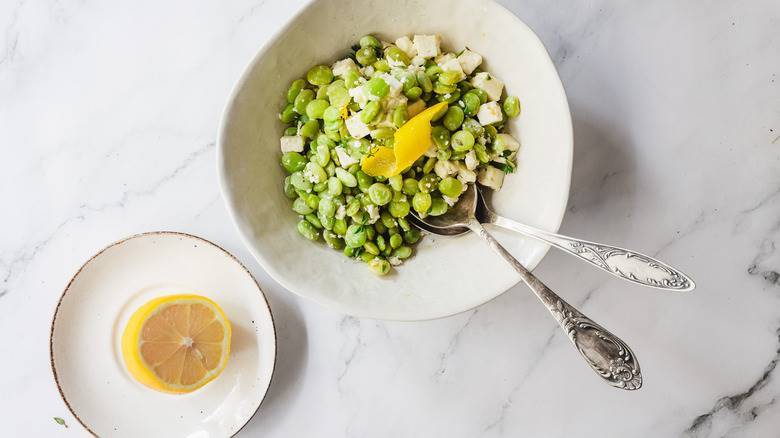 We love to use frozen lima beans in this recipe for their convenience, quicker cooking time, and their bright color. However, it is also possible to use dried lima beans if you prefer. If using dried lima beans, you will need to soak them in water overnight or for at least 8 hours before cooking them. Once ready to cook, drain the soaked lima beans, place them in a pot, and cover with fresh water. Bring to a boil, reduce the heat, and simmer until tender, about 30–45 minutes. This may seem like a lot of work for a side dish, but the separate cooking of dried lima beans is necessary to ensure they become fully softened before adding them to the flavored oil. While frozen lima beans can simply be added to the pan, dried lima beans require this extra step of soaking and pre-cooking to achieve the right texture once simmered in the olive oil and other flavors.
Can I make the pan-fried lima beans in advance for a party or gathering?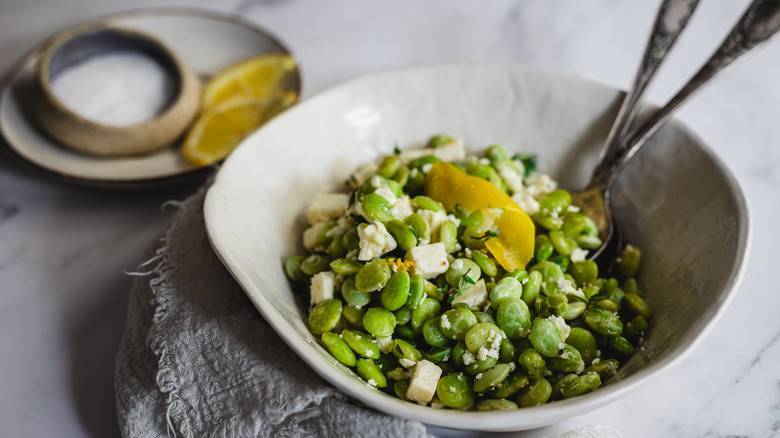 The beauty of this dish is that it soaks up more flavors as it rests in the fridge for a day or two. If you need to make this lima bean dish further ahead of time for a party or potluck, it is possible to prepare it in advance by cooking the beans and then storing them in the refrigerator or freezer until ready to serve. At that point, the dish can be refrigerated for up to three days or frozen for two to three months. When ready to serve from the refrigerator, simply reheat the cooked lima bean mixture on the stovetop or in the microwave until warmed through. For frozen dishes, fully thaw in the refrigerator overnight before reheating. Then, add the feta cheese, stir to combine, and continue adding the seasonings as specified in the recipe. This allows the flavors to meld together while still retaining a fresh taste. By preparing most of the recipe ahead of time, last-minute assembly will be a breeze.
Can I substitute feta with another cheese in these pan-fried lima beans?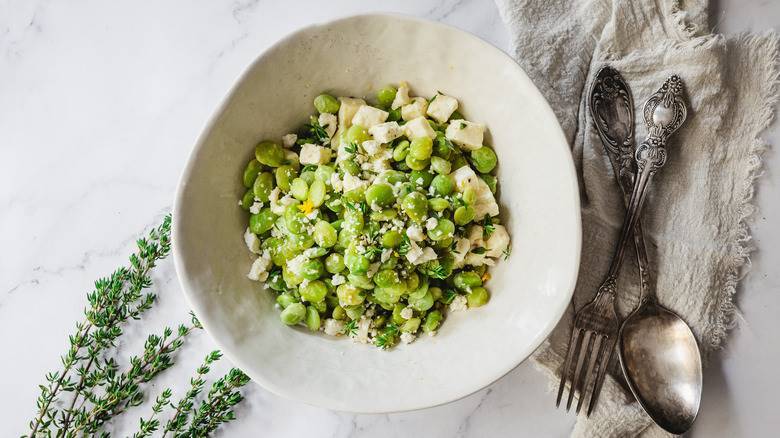 While feta cheese provides a tangy flavor that beautifully complements the lima beans, lemon, and herbs, it can certainly be substituted for another cheese. If feta is not to your liking or needs to be avoided, feel free to use an alternative cheese that has a similar saltiness, such as goat cheese or ricotta. Both of these soft cheeses would melt into the warm lima beans nicely. For a harder cheese, grated Parmesan could take the place of feta and add a nutty, salty punch. Whichever cheese you choose, it's a good idea to taste and adjust the amount based on the cheese's strength of flavor. For example, use a bit more of the milder ricotta or goat cheese than the assertive feta or Parmesan. Taste as you add the cheese and stop when the flavor profile tastes balanced. You may also want to add a bit more salt to the final dish to compensate for the lack of the feta's salty flavor.