See the Ultimate Game of Thrones Glow-Up and More of the Show's Cast Then and Now!
Isaac Hempstead Wright as Bran Stark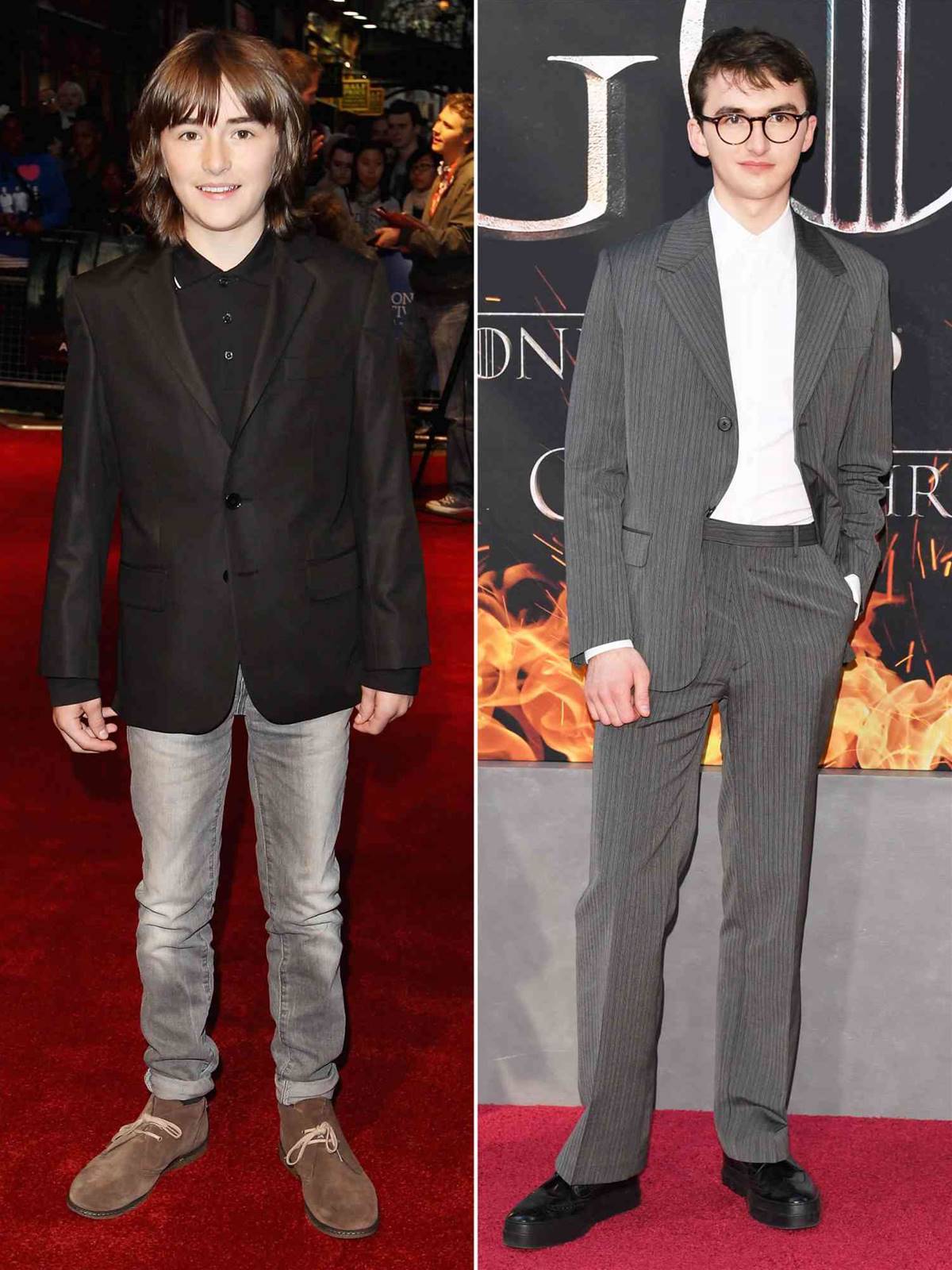 Isaac Hempstead Wright was only 12 when he starred as the , Bran Stark, and the actor is the first to admit that growing up on the set of was (read: difficult).
Despite the pressures of going through puberty in front of tens of millions of viewers, Hempstead Wright delivered a consistent, critically acclaimed performance. His turn as Bran Stark earned him a 2013 Young Artist Award nomination for best young supporting actor in a TV series, as well as four nods as part of the ensemble cast of .
After his turn as one of the show's most powerful characters, the actor behind the future expressed he was ready for a new chapter. In 2019, Hempstead Wright that post-he wants to relax, use from the University of Birmingham and audition when he can.
In 2021, Hempstead Wright appeared in Neill Burger's sci-fi film alongside Tye Sheridan, and Fionn Whitehead. The actor played level-headed Edward, one of 30 teenage astronauts sent to colonize an exoplanet as climate change ravages Earth.
Emilia Clarke as Daenerys Targaryen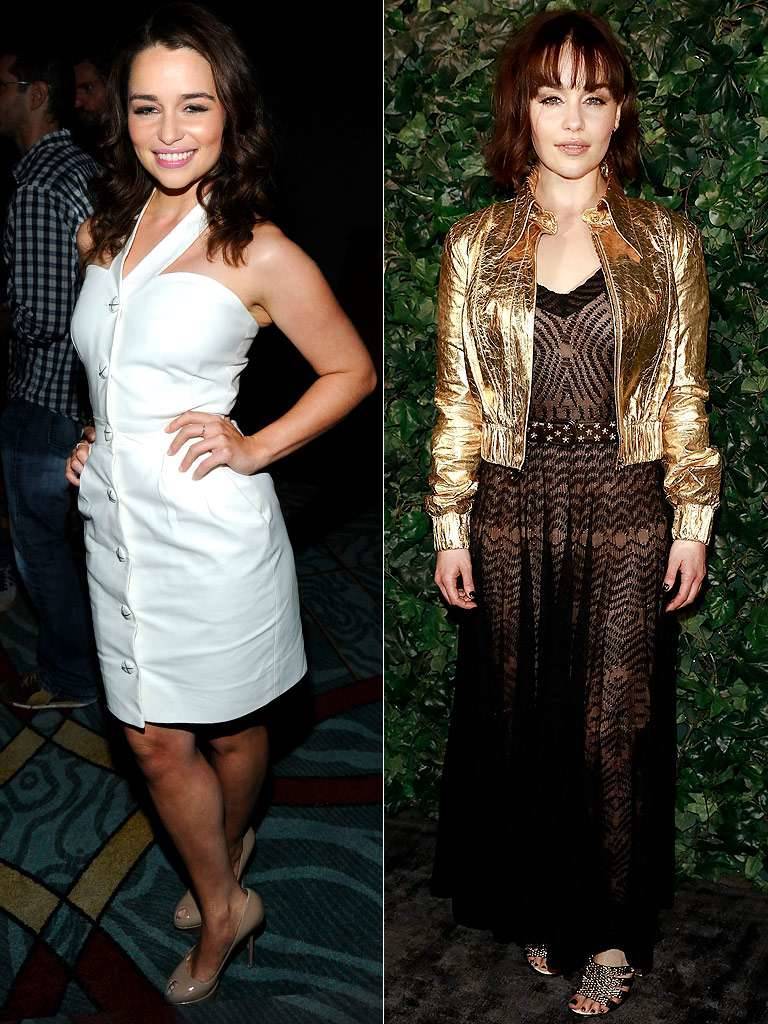 gained a massive following since joining the series as a relative newcomer to acting. As badass heir-to-the-Iron-Throne, Daenerys Targaryen, Clarke supplied some of s most jaw-droppingly empowering moments and earned numerous nominations in the process. During the show's eight-season run, the actress nabbed personal nods for four and three , in addition to seven SAG Award nominations as part of 's ensemble.
Since the series wrapped, Clarke has stayed squarely in the spotlight and hard at work. She led the holiday rom-com (2019) — written by and costarring and directed by — crime thriller Above Suspicion (2021) and sci-fi rom-com which debuted at in 2023.
The actress is set to appear in two upcoming biopics: and In the former, Clarke will be featured as Jean Kerr, wife to infamous U.S. Senator Joseph McCarthy, and in the latter, Oscar Wilde's wife, Constance Lloyd. tells the story of the couple's marriage and Lloyd's sexual awakening after learning Wilde was gay.
Clarke's first post-Targaryen TV venture will launch her into the Marvel Cinematic Universe via Disney+'s miniseries, . She plays G'iah, the punkish daughter of Talos (Ben Mendelsohn), a Skrull sect leader and ally to ().
In 2019, Clarke wrote an essay for where she opened up about her , the first of which happened shortly after filming 's first season. Soon after, Clarke launched her charity, , which aims to increase access to neurorehabilitation for young people following brain injuries or strokes.
Kit Harington as Jon Snow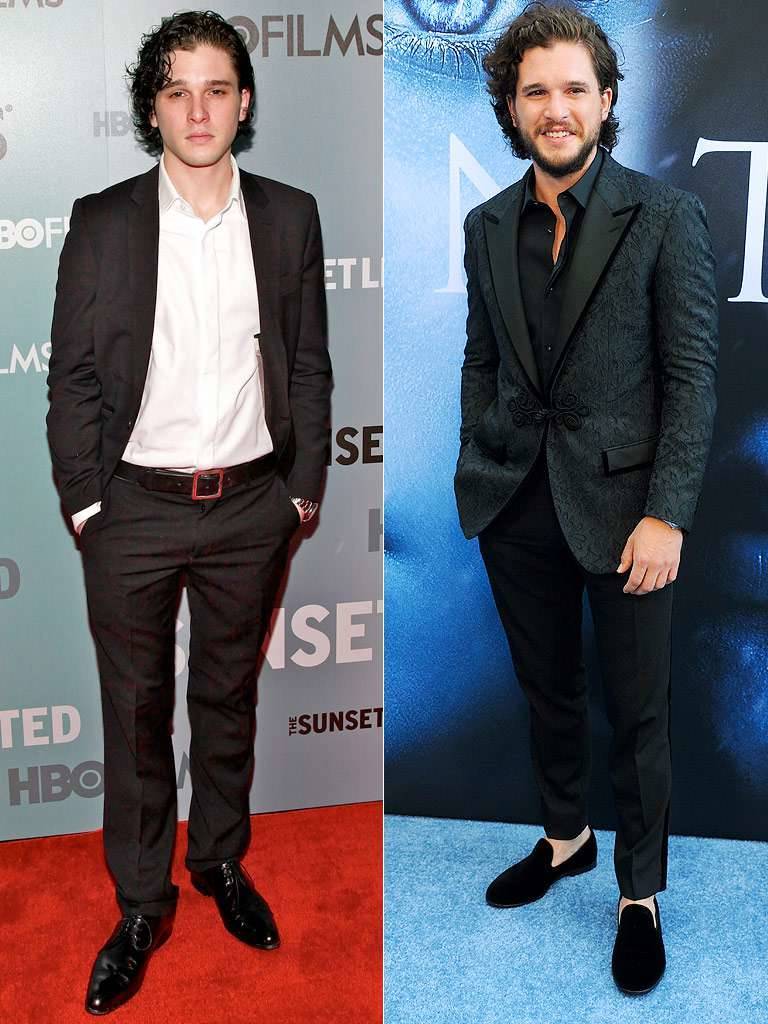 brought hunky, brooding Jon Snow to life and left the world with one of the most talked-about cliffhangers in television history. Sure enough, the actor has stayed busy in the years following the series finale.
In 2020, Harington was featured in the second season of Netflix's anthology series Criminal: UK as Alex, an arrogant realtor accused of sexual assault, and in 2021, he joined the MCU as the valiant (pre-Black Knight) in
Harington is set to feature in the upcoming biopic which explores the psyche of author Mary Shelley as she writes her magnum opus: The actor will be tasked with personifying Shelley's monster: her mental health. In a mini reunion, his costar, Sophie Turner, will play the titular Mary.
brought Harington more than a life-changing role — it brought him . He and costar (a.k.a. Ygritte) and, in 2018, in Scotland before , family and friends. Harington and Leslie welcomed a son in 2021 and, in 2023, announced they were .
Maisie Williams as Arya Stark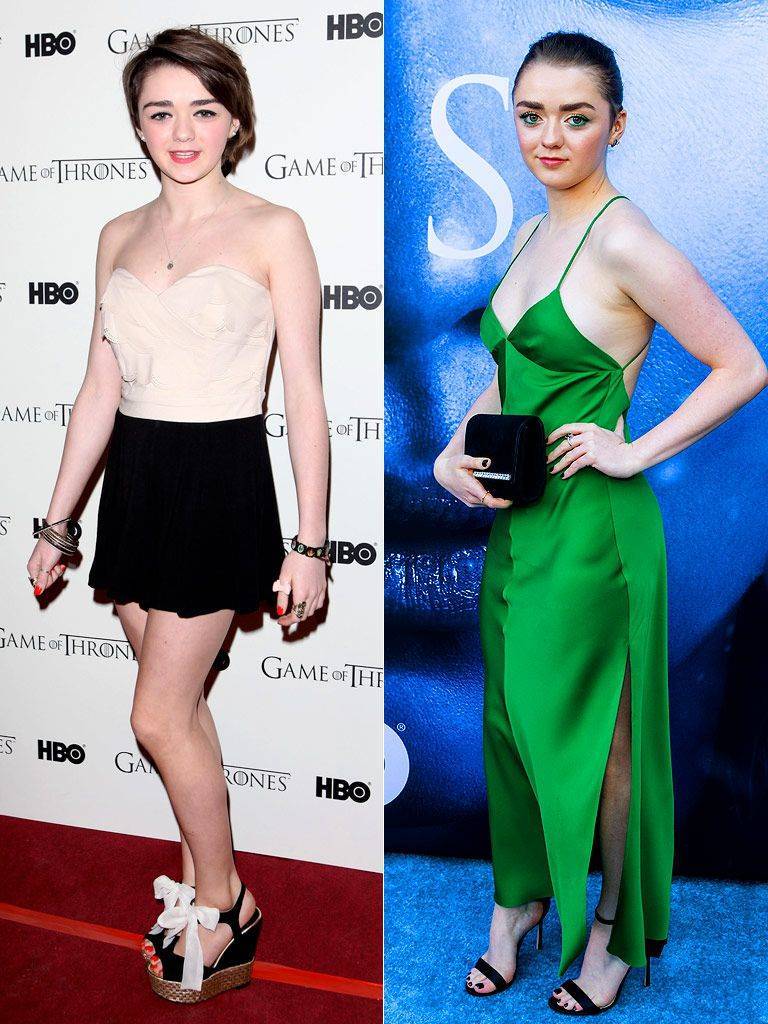 premiered just two days after ' 14th birthday. From the start, the actress was killing it () as fan favorite — in her first-ever role, no less. Williams received critical acclaim for portraying the young, headstrong assassin and nabbed two for outstanding supporting actress in a drama series.
After ended, Williams costarred with in (2020)a superhero horror flick based on the Marvel comic of the same name. Williams played Rahne Sinclair, a.k.a. Wolfsbane, a young mutant who can transform into (wait for it) a wolf.
In 2022, Williams was featured in the Hulu miniseries , based on guitarist Steve Jones' memoir She shone as Pamela "Jordan" Rooke, a real-deal spiky-haired '70s punk rock model.
The actress is slated to appear in the Apple TV+ drama series Set in World War II-occupied Paris, Williams will play Catherine Dior — a French Renaissance fighter and younger sister to designer Christian Dior.

Williams was in a relationship with fashion agency founder Reuben Selby for five years in 2023.
Sophie Turner as Sansa Stark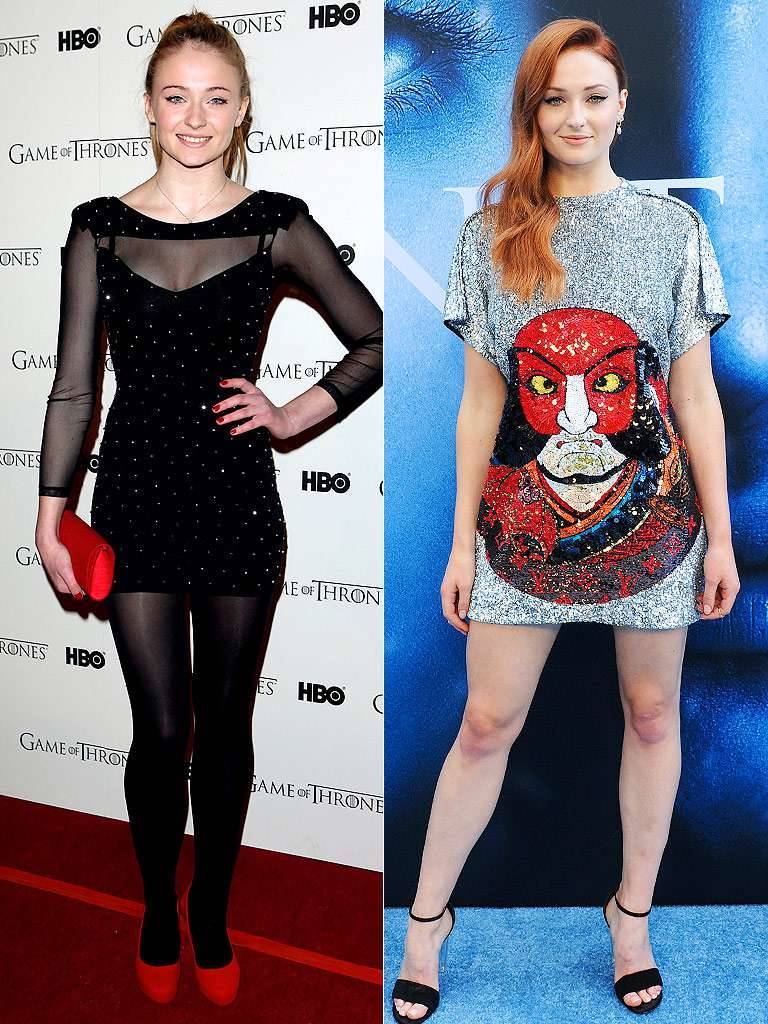 played , the resilient, older sis to Williams' Arya. Like Williams, Turner's run as a Stark marked and the beginning of a bright career. She earned seven SAG Award nominations as part of the show's ensemble and an Emmy nomination for outstanding supporting actress in a drama series over her eight seasons on the series.
Turner followed up with a part as Jean Grey/Phoenix, a telekinetic mutant, in the 2019 installment of the franchise. Then, in 2022, she appeared in the -esque Netflix teen comedy alongside and .
The actress returned to HBO with a staggering performance in , a true crime miniseries based on the 2004 docuseries of the same name. Turner was Margaret Ratliff, daughter of alleged murderer (played by ).
Turner fellow celeb in 2016, and they — costar . Turner and Jonas welcomed their first daughter, , in 2020 and in 2022.
Peter Dinklage as Tyrion Lannister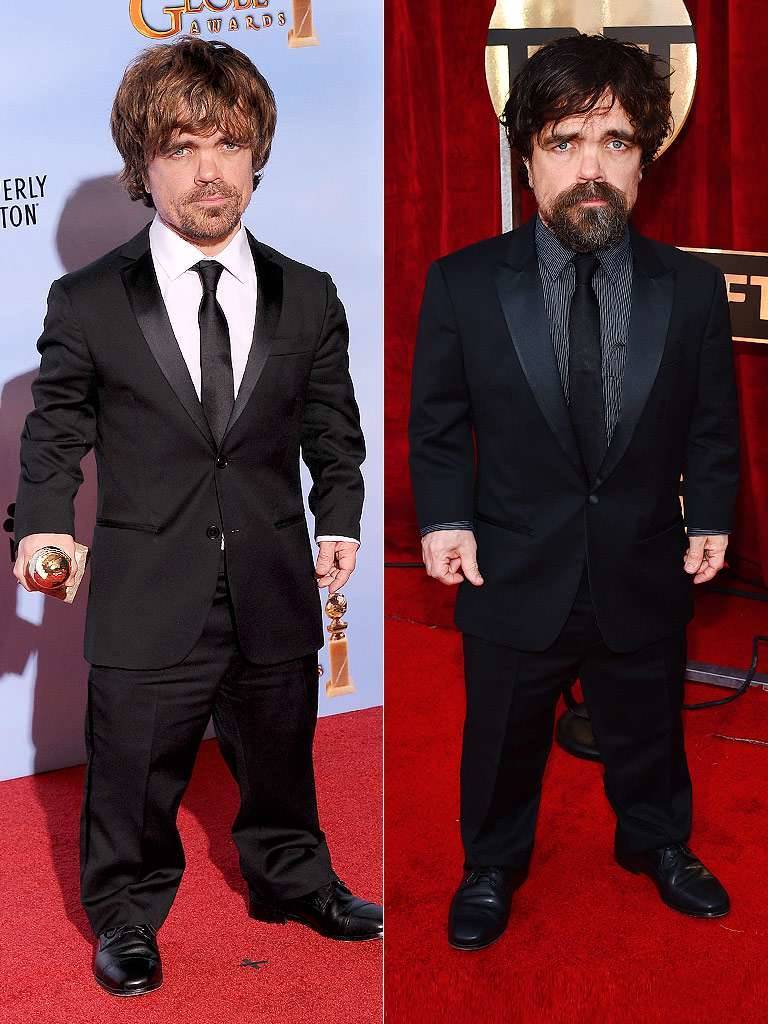 For his role as ridiculed royal Tyrion Lannister, for outstanding supporting actor in a drama series four times. His portrayal of the brilliant, crossbow-sporting Hand of the Queen also at Madame Tussauds in New York City.
As wound down, Dinklage joined the MCU in 2018's as Eitri, the King of the Dwarves and forger of the Infinity Gauntlet and Stormbreaker. The same year, he took on the title role of Cyrano in a musical theater production of (as adapted by his wife, ). He reprised the part in the 2021 and nabbed a Golden Globe nomination for best performance by an actor in a motion picture – musical or comedy.
In 2021, he starred alongside as mobster Roman Lunyov in the crime thriller . He'll add several more franchises to his résumé in 2023, voicing Terrorcons leader Scourge in and playing Casca Highbottom — the inadvertent creator of the Hunger Games — in the YA series' prequel, .
Despite his legendary dramatic chops, Dinklage isn't always serious: He lent his voice to (2019) and (2020)
Dinklage and Schmidt, a playwright, have been married since 2005 and share .
Jack Gleeson as King Joffrey Baratheon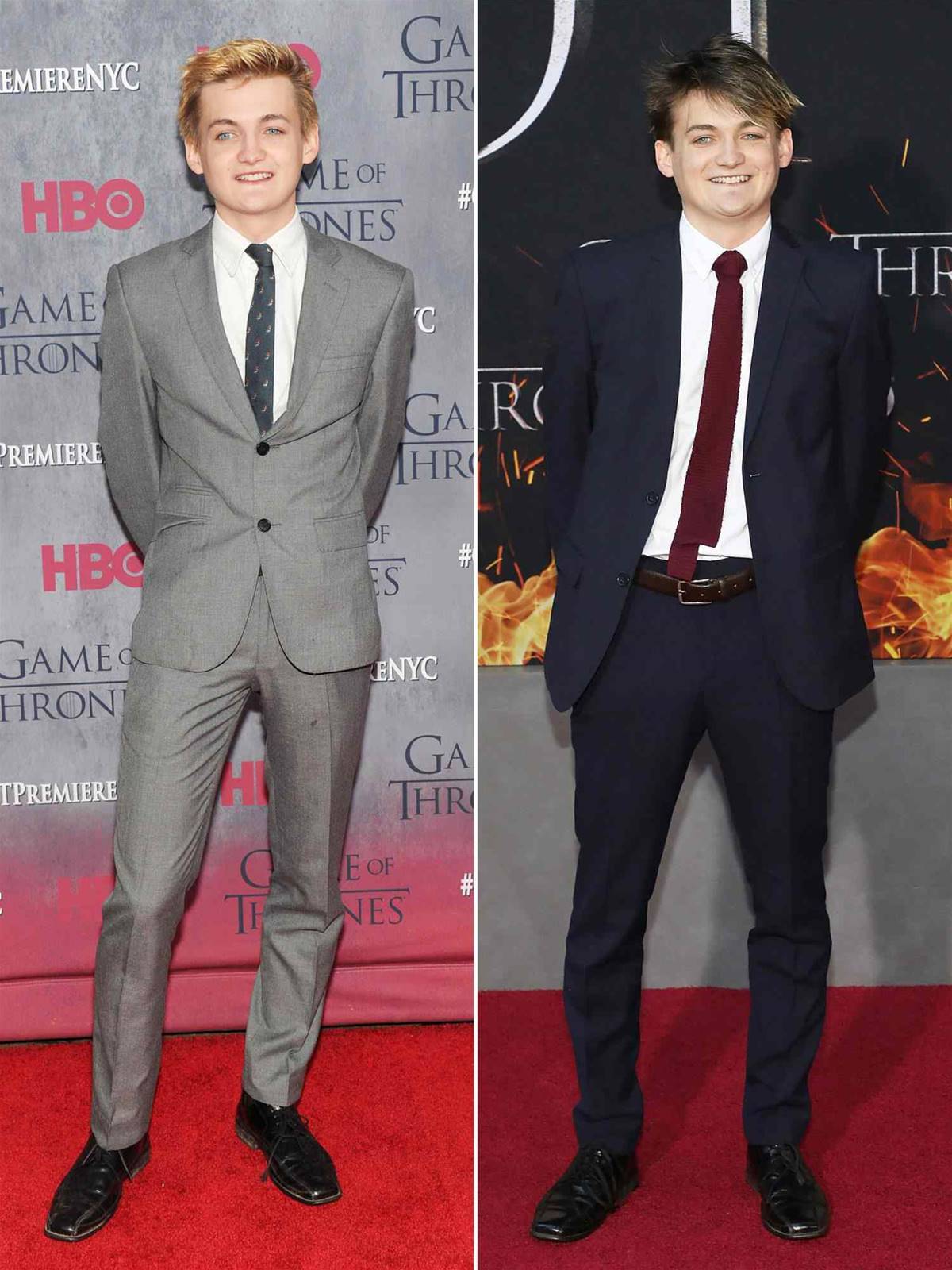 was the character fans loved to hate. Jack Gleeson, who was only 17 when he auditioned for the show, spent four seasons playing the vicious young king whose story line came to a shocking halt at his own wedding.
Gleeson has stepped back from acting since his run on , only appearing in a few projects. He starred in , a 2021 indie film, and appeared in two episodes of BBC Two's Excitingly, he's set to return to the big screen with in the Irish thriller (2023).
In 2022, Gleeson , film director Róisín O'Mahony, in a small ceremony in County Kerry, Ireland.
Gwendoline Christie as Brienne of Tarth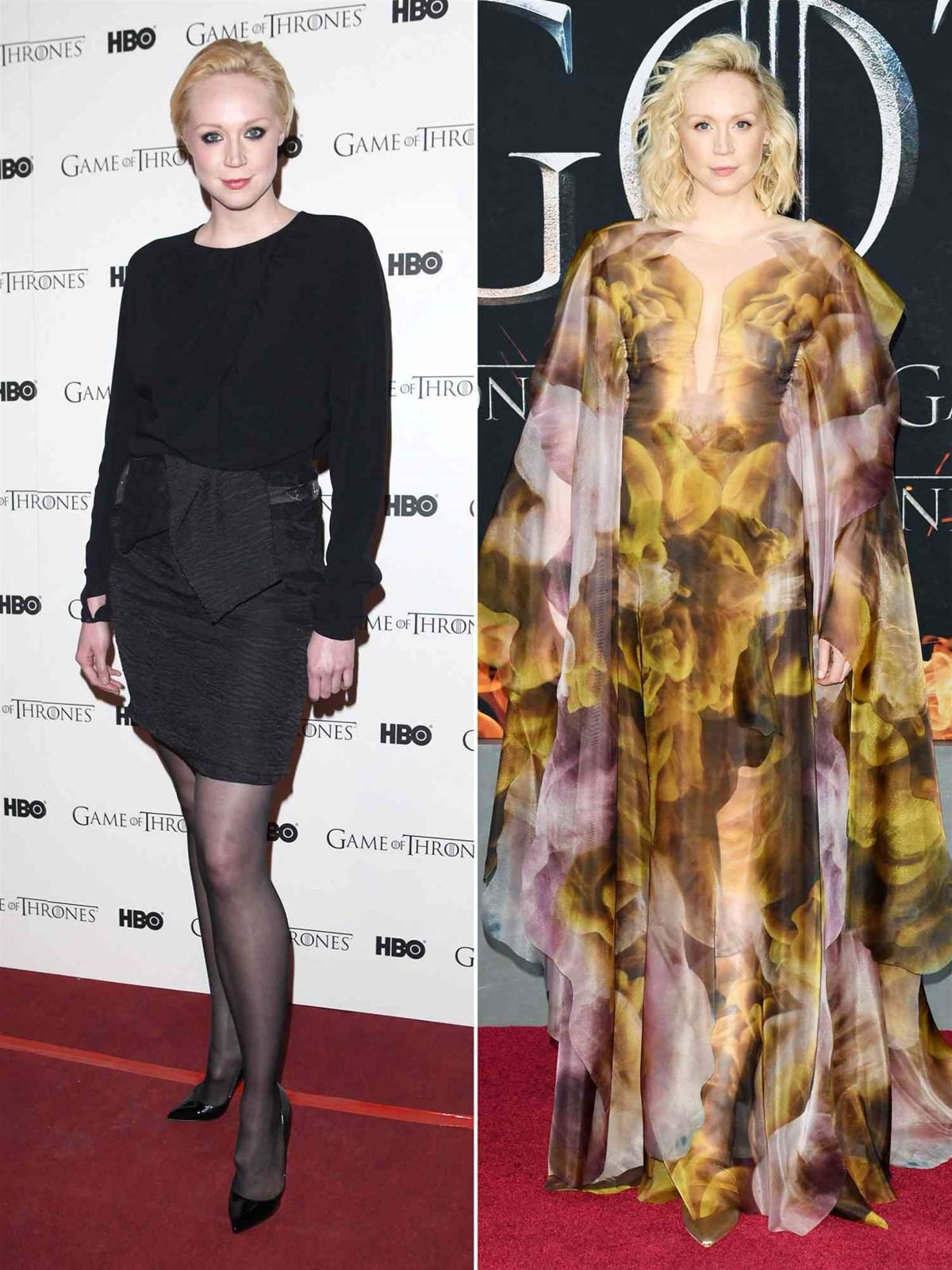 's brilliant portrayal of took the actress from minor roles to blockbuster leads — with parts in films like (2015) and (2017). For her performance in s final season, Christie scored her first for outstanding supporting actress in a drama series.
She followed up her time on with several film roles, appearing in (2019) and (2019), as well as starring in (2022) alongside .
may be off the air, but Christie definitely isn't. In 2022, she appeared on Netflix's as Lucifer Morningstar, the ruler of Hell, and starred in the smash hit series as — Nevermore Academy's shapeshifting principal. She also joined the cast of Apple TV+'s critically acclaimed drama for its second season
Christie has been in a relationship with esteemed fashion designer since 2013.
Nikolaj Coster-Waldau as Jaime Lannister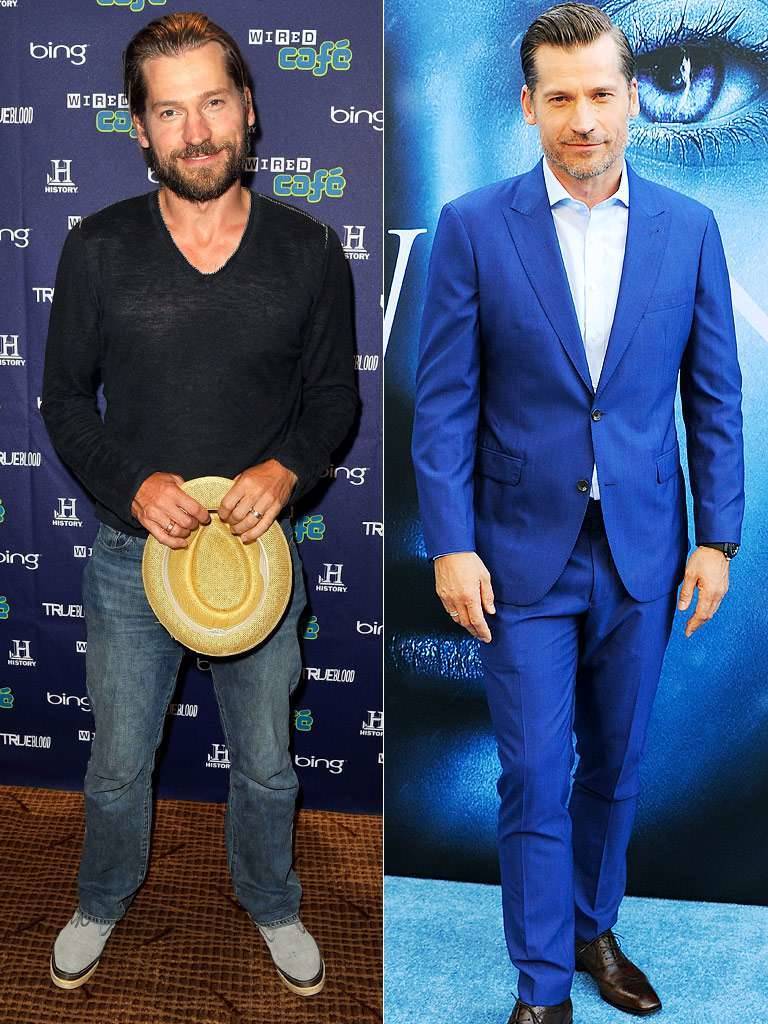 played , the sharp-jawed, incestuous backstabber who kept viewers strapped into an emotional rollercoaster. For his performance, he received two Emmy nominations for outstanding supporting actor in a drama series.
The actor also had an impressive résumé before landing the series, with credits in films like (2001) and (2011).He's racked up even more since wrapped, starring in Brian DePalma's crime thriller (2019) and the Danish film (2019) as a cold case detective.
In 2023, Coster-Waldau costarred with in an Apple TV+ miniseries based on Laura Dave's best-selling novel of the same name, and he's set to star in Nick Cassavetes' (2023). In the action thriller, he'll play a detective (again) who tries to infiltrate the cult that kidnapped his daughter.
Coster-Waldau married his wife, Greenlandic singer/actress Nukâka, in 1998 and they share two daughters: Filippa and Safina. Both kids have taken after their parents and pursued acting.
Lena Headey as Cersei Lannister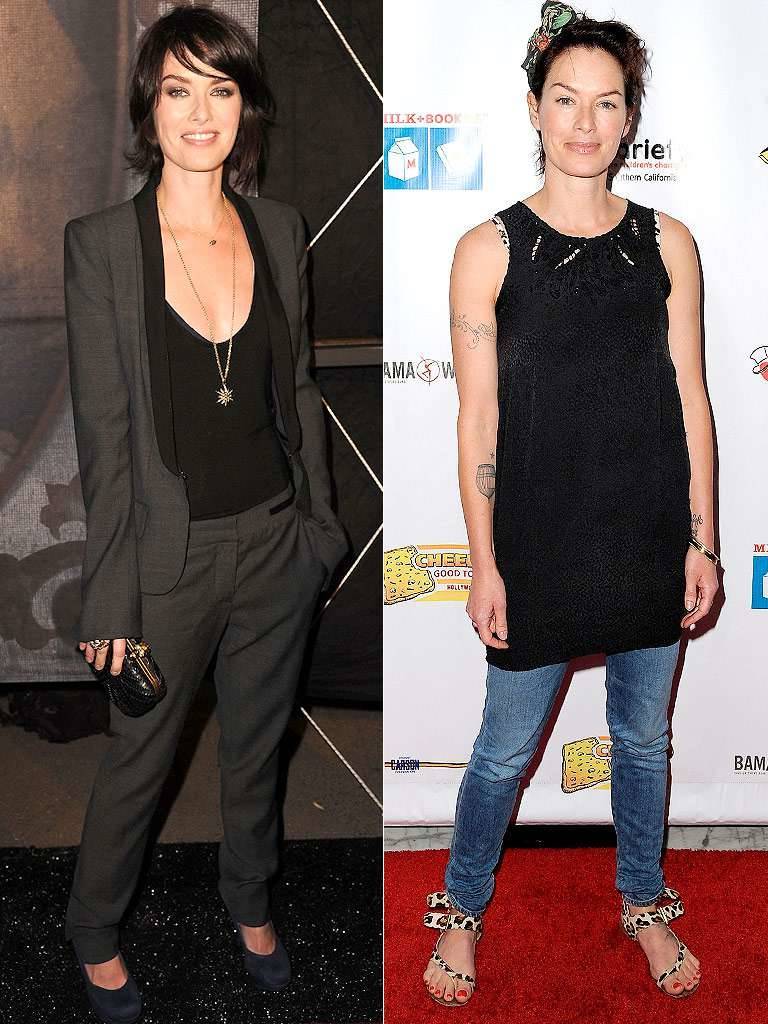 played the cunning — one of the cruelest villains across all eight seasons. Like many of her costars, Headey's performance was met with widespread praise and nominations for five solo and seven ensemble .
Headey stuck around the small screen with voice-over roles on shows like Nickelodeon's as Big Mama and on Cartoon Network's animated where she played the antagonistic Amelia Hughes.
In 2019, the actress teamed up with and for a comedy biopic about British pro wrestler Paige. Headey then appeared in (2021)a crime drama reimagining of Charles Dickens' classic , and starred in action thriller (2022) opposite .
Headey shares a son, Wylie, with ex-husband Peter Loughran and a daughter, Teddy, with ex-partner Dan Cadan. In 2022, she married actor after two years of dating.
Lino Facioli as Robin Arryn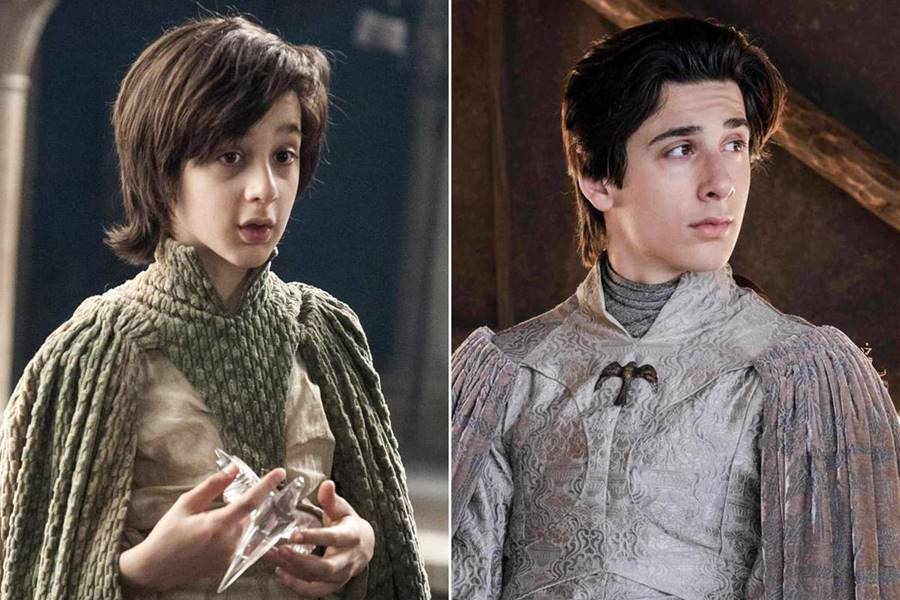 Lino Facioli was 11 years old when he played the sickly, spoiled Robin Arryn, Lord of the Eyrie, Protector of the Vale. Though his character only appeared in nine episodes, Facioli made waves with his cameo in the series finale. Fans were stunned to see — his once-shaggy strands now coiffed into luscious Prince Charming locks.
After his time on , Facioli starred in the Brazilian children's adventure movie (2014). Since then, he's been featured as quiz team member Dex Thompson on Netflix's