Richard Madden Posts Throwback with His Game of Thrones Costars After Their First Table Read: 'Kidz'
Game of Throwbacks!
Now that ' eighth season is officially underway, is looking back at his beginnings on the acclaimed HBO series with fond memories.
On Thursday, the actor, 32, shared an adorable throwback photo, featuring him alongside costars and , taken shortly after their first table read for the series.
In the photograph, both Madden and Harington, 32 (who play Jon Snow and Robb Stark on the show, respectively) smile for the camera, while Allen, 32, (who plays Theon Greyjoy) hams it up in a gray hoodie and keeps his eyes and mouth open wide.
"#TBT This is Kit, Alfie and I after our first read through of S1 Ep1 of Game of Thrones about 10 years ago. KIDZ," Madden .
The pals appeared to have had fit in a visit to the iconic Northern Ireland Ferris wheel, The Wheel of Belfast, between rehearsals.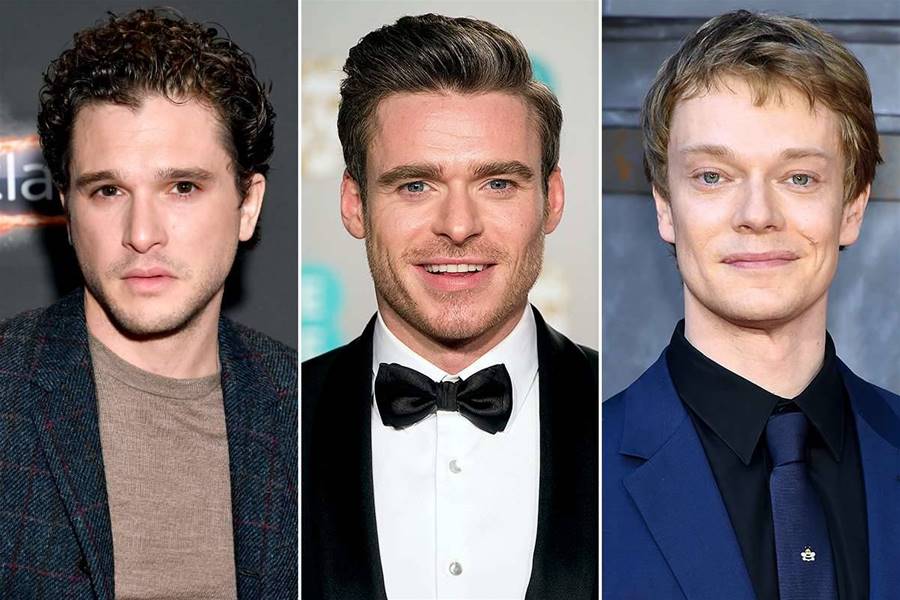 The trio starred on the long-running HBO drama together for several years. While Madden's character has since been killed off, Harington and Allen are still currently featured in the series' final season.
Over the years, their friendships have also extended beyond the screen, leading the costars to support one another in their other ventures, such as when Madden and Harington of their faux little sister's, actress , new play, last October.
Many of the cast members were also present at Harington's to his on and off-screen love interest in June 2018.
After his time on the show, Madden went on to star in BBC's six-part thriller His performance eventually earned him a 2019 Golden Globe for .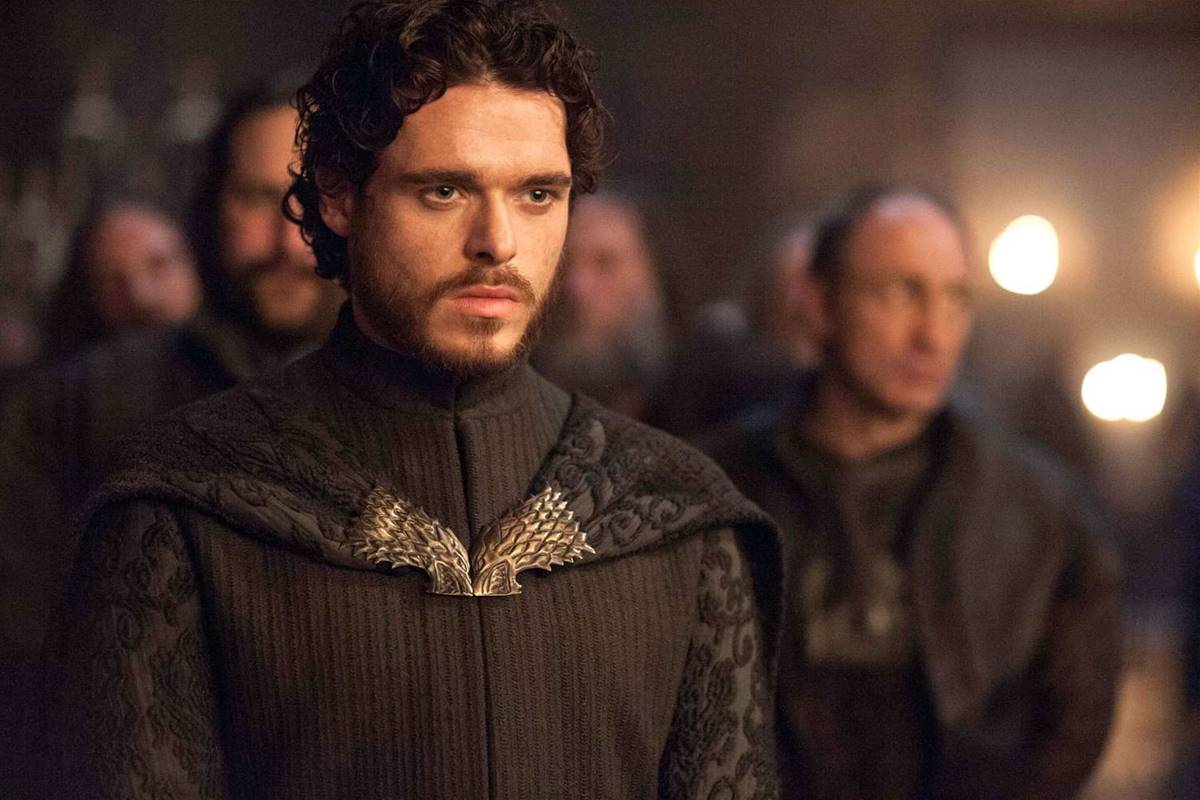 PEOPLE recently unearthed an early photo featuring a few of the youngest cast members at one of their first public outings together — a 2009 book event for author George R. R. Martin — and some of the actors were both to see it.
"I remember this day very distinctly," Harington told PEOPLE. "It was in Belfast and we went along to a book signing that George was having. This is the first time I ever really posed for a photo, and it was really bizarre because this is right at the beginning, none of us know what's going to happen at this point."
Harington's onscreen sisters (Sansa Stark), 23, and Williams (Arya Stark), 21, weren't quite as happily nostalgic about the photo.
"Okay, two of these five people are prepubescent," noted Williams. "Why do five of five people look prepubescent?"
Added Turner: "Prepubescent, that's so true. It looks like a bunch of inbred cousins."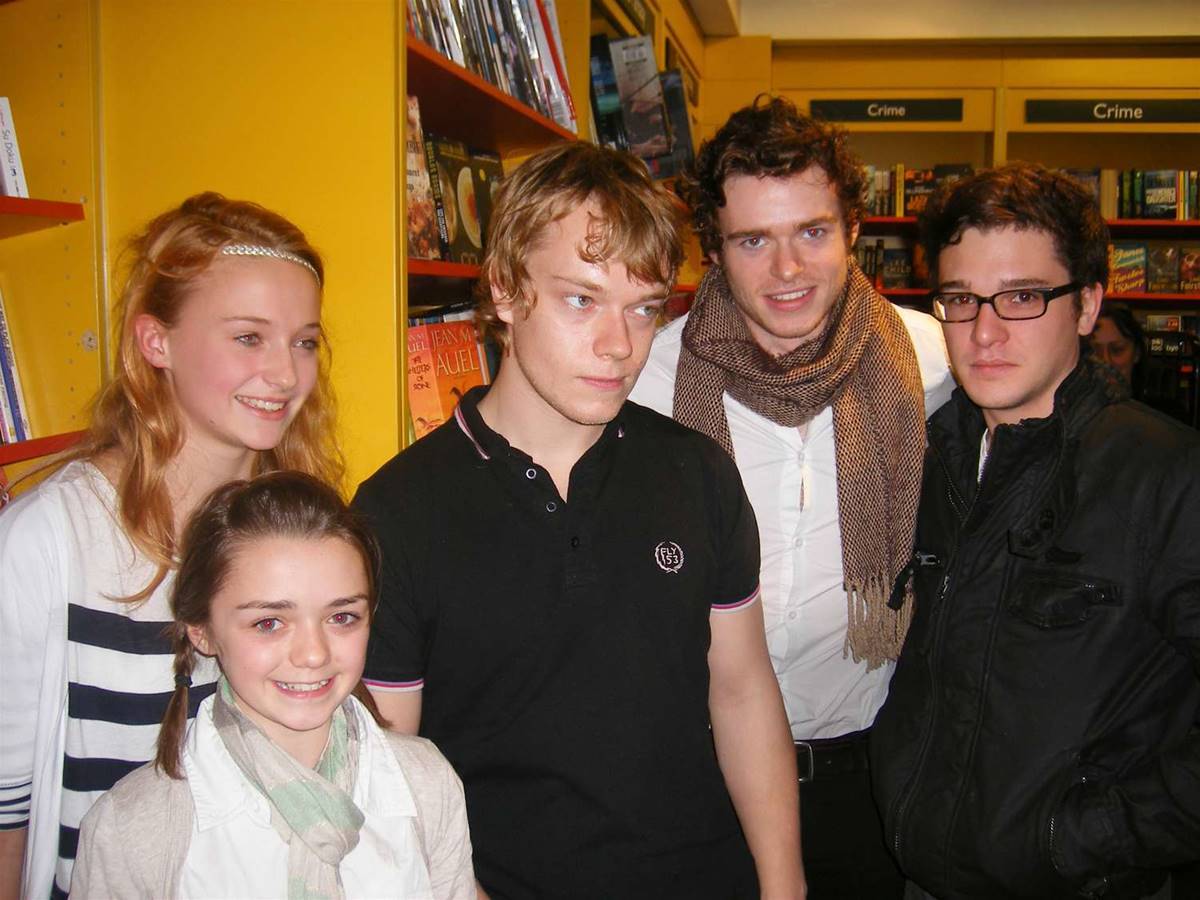 "Oh God, it's just awful," agreed Williams. "It does like [they're] going to their first-ever book shop."
"Everyone just looks so weird!" said Turner.
Harington, however, admitted that one thing still hasn't changed from 2009 to now. "I still pull that face in every photo shoot," he joked.
's season 8 premiere last week became the most-watched entertainment program of the year, bringing in 17.4 million viewers across multiple platforms, reported. The show also became HBO's largest telecast in its 46-year history.
airs Sundays at 9 p.m. ET on HBO.