Billie Eilish Went Strawberry Blonde for a Halloween Tribute to Jane Fonda
It's been a few months since Billie Eilish made her triumphant return to black hair with super-bright roots — the of yesteryear is now — but as of this weekend, she's already found two reasons since this summer to sport a blonde wig. First, for her heartbreakingly beautiful -inspired , and now, for a deep-cut Halloween costume. 
Eilish was spotted attending Kendall Jenner's Halloween party at the Chateau Marmont over the weekend dressed as a cowgirl, wearing a blue and white gingham shirt, brown pants, and matching cowboy hat. Under the hat wasn't the singer's usual pitch-black and vibrant red hair but, instead, wavy, strawberry blonde hair with long, side-parted bangs.
This wasn't just any cowgirl costume, though. Fans of 1960s westerns might recognize the shirt or the hairstyle and color as that of the iconic Jane Fonda in the 1965 film , in which she played the title role. This was confirmed by Eilish's Instagram story, in which she shared not only a few photos of herself in costume but also a few photos of Fonda as Cat Ballou.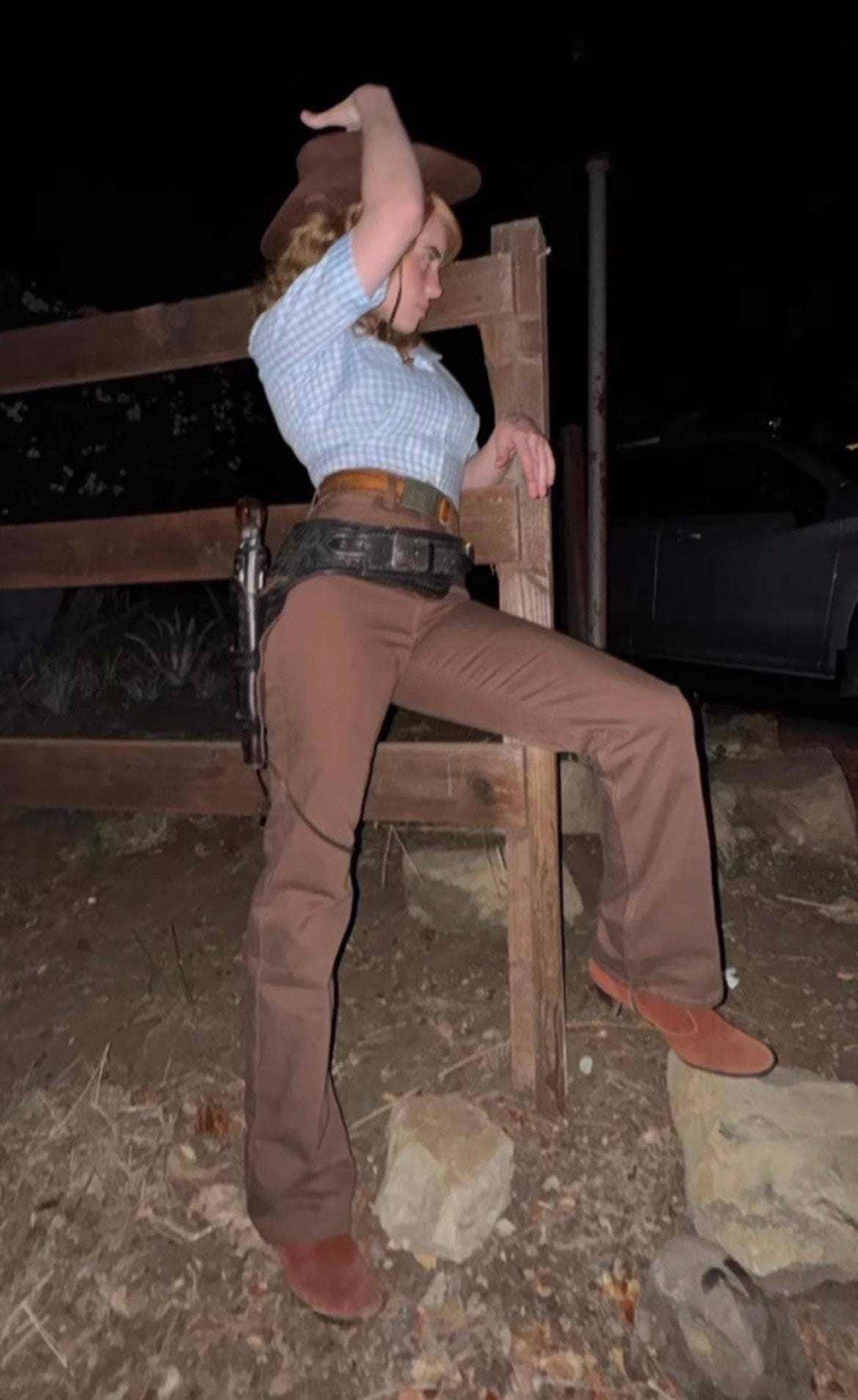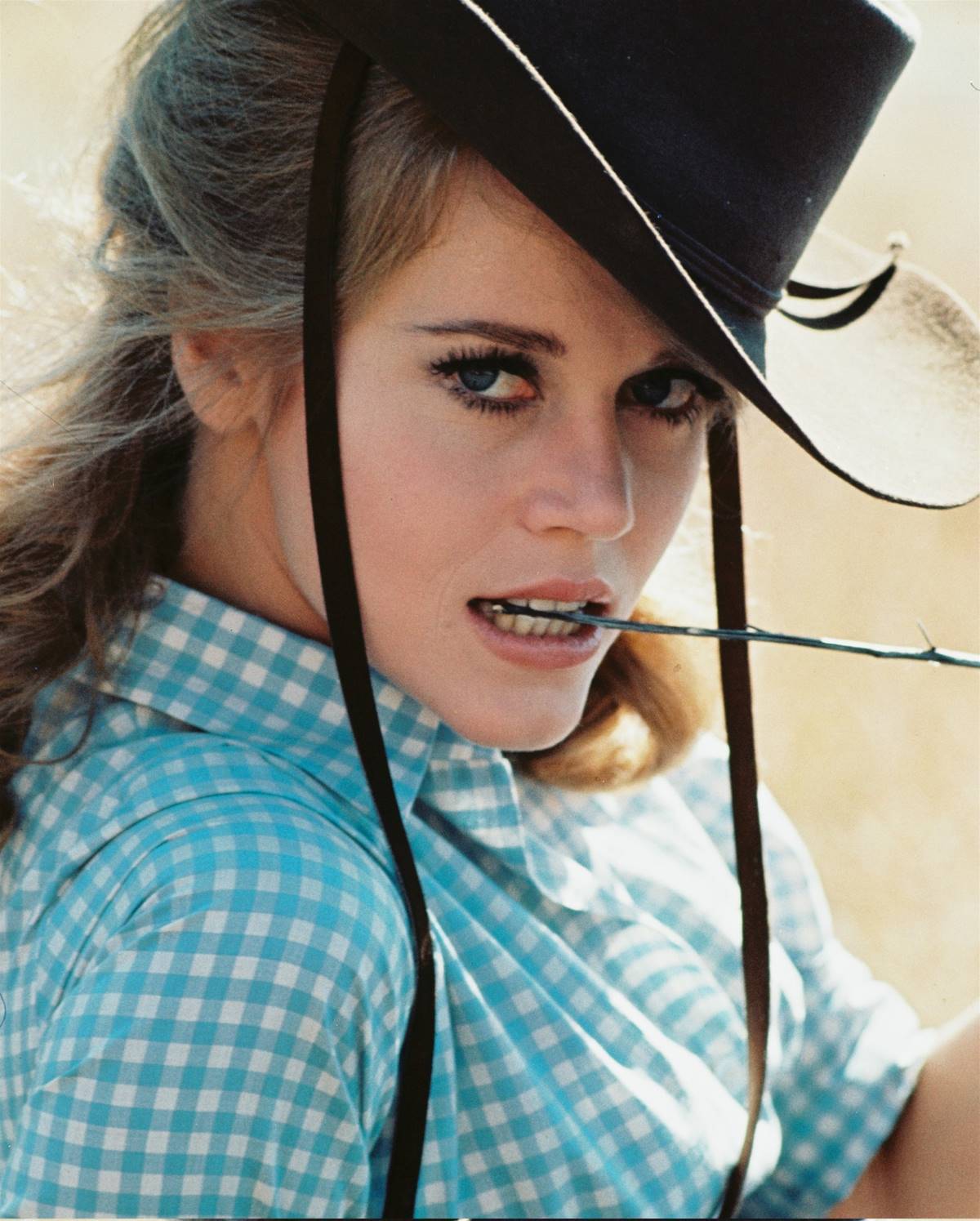 Needless to say, if was ever a household name, it isn't anymore, but at some point in her young life, Eilish became enough of a fan to recreate the lead's look for a fantastic — if not instantly recognizable — Halloween costume. So although most of Eilish's fans probably haven't seen the comedy about a vengeful daughter of a rancher, we have a feeling plenty will want to watch it now.
More Halloween 2023 beauty: