This roasted butternut squash Sichuan stir-fry is an irresistible medley of flavors, where the earthy sweetness of roasted butternut squash meets the bold and fiery kick of Created by recipe developer , this symphony of tastes and textures delivers satisfaction and excitement with a blend of beautiful, easily accessible vegetables. In just 45 minutes, you'll craft a dish that's not only visually stunning, but also certain to become a staple in your recipe repertoire.
While weeknight meals often lack personality and flavor, this dish stands out from the crowd. "From the sweet roasted butternut squash, to the spicy, peppery, umami-packed sauce, the ingredients are incredibly complementary, creating a dish that's a clever all-rounder," says Douglas. "Earthy broccolini, sweet red bell peppers, and fragrant aromatics like garlic, chili, and ginger round out the dish to create the ultimate fusion of flavors and textures." Whether you're a seasoned home chef or a beginner cook, whip up this stir-fry and prepare to be mesmerized by the irresistible contrast of hearty roasted squash and tingly Sichuan pepper.
Gather the ingredients for this roasted butternut squash Sichuan stir-fry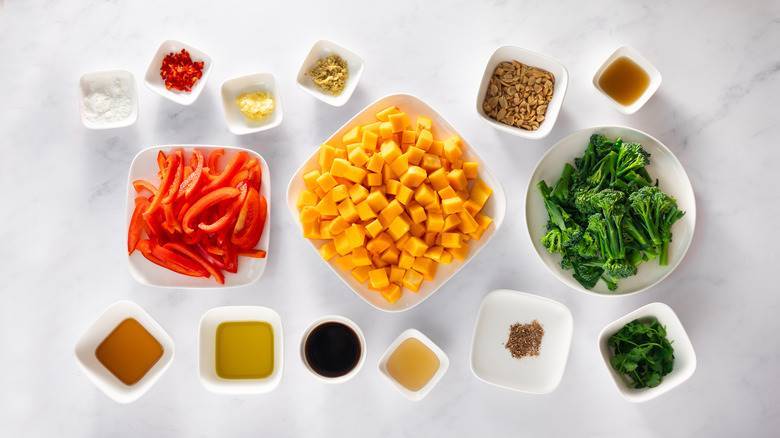 To prepare this delicious stir-fry, you will first need butternut squash, which can generally be found in most supermarkets and green grocers all year round. Fall and winter are its peak season, though, and this is often the time when cravings for hearty, rich vegetables strike. The other stir-fry ingredients include vegetable oil, broccolini, red bell peppers, garlic, grated fresh ginger, and red chili. Not a big fan of spicy flavors? "While Sichuan pepper and red chili give this satisfying stir-fry an essential kick of heat, the quantity can easily be adjusted depending on your spice preferences," Douglas offers.
The fiery sauce comes together with soy sauce, honey, Sichuan pepper, sesame oil, , and cornstarch, while the finished dish is generously garnished with fresh cilantro and peanuts. The stir-fry can be served on its own or piled over fluffy, steamed long-grain rice, which pairs perfectly with the vibrant vegetables.
Step 1: Preheat the oven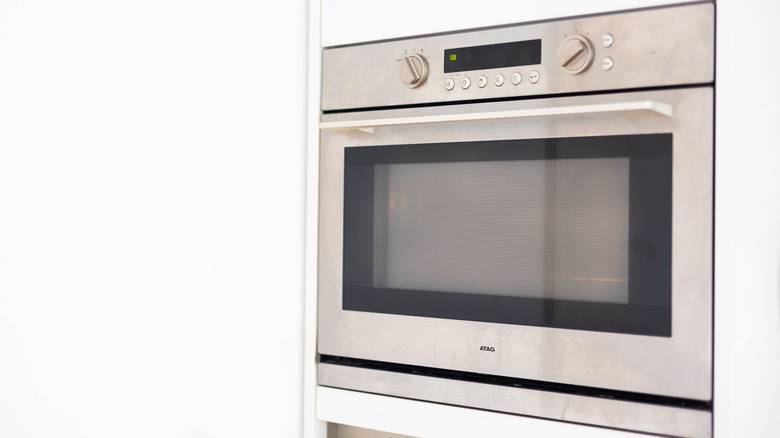 Preheat the oven to 390 F.
Step 2: Prepare the butternut squash cubes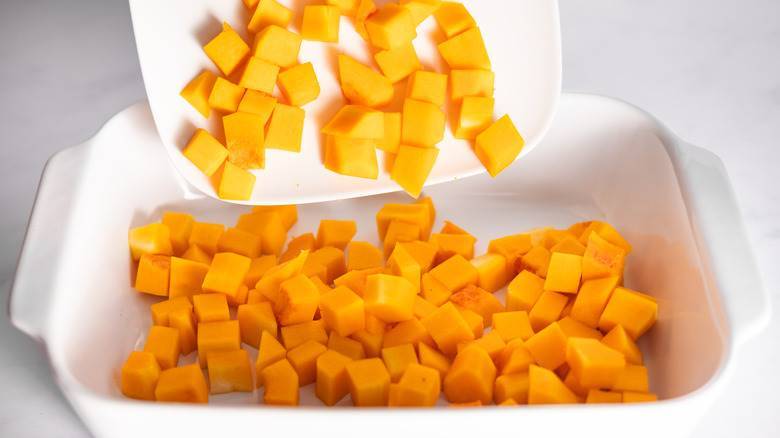 Add the butternut squash cubes to a baking sheet and drizzle with 1 tablespoon vegetable oil.
Step 3: Roast the butternut squash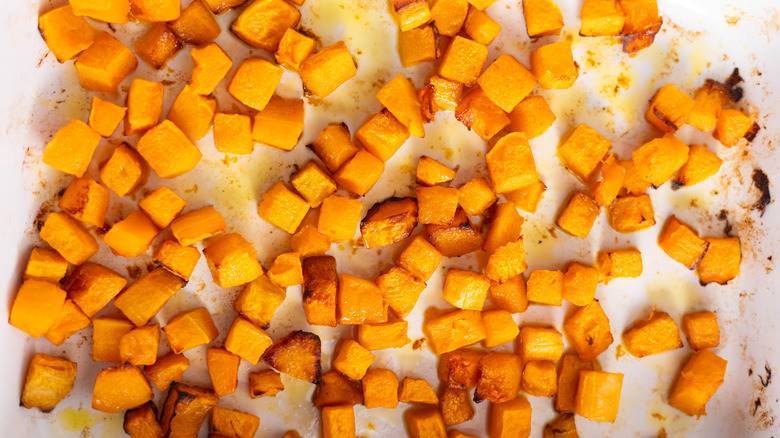 Roast for 30 minutes or until tender and golden brown.
Step 4: Make the sauce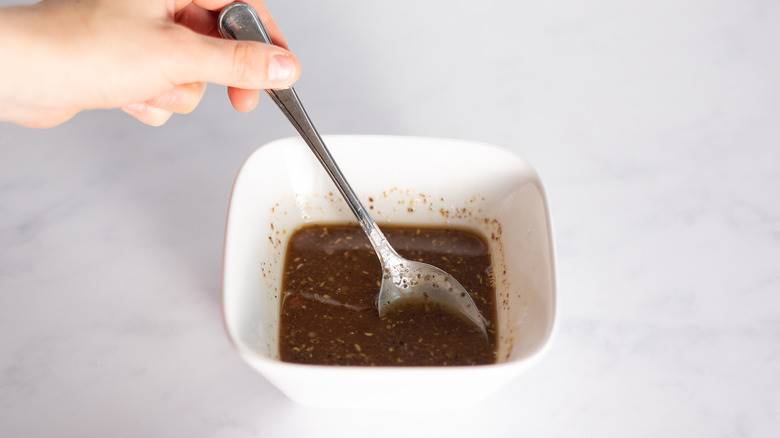 Meanwhile, in a bowl, mix together the soy sauce, honey, Sichuan pepper, sesame oil, Shaoxing cooking wine, cornstarch, and 2 tablespoons water. Set aside.
Step 5: Heat the pan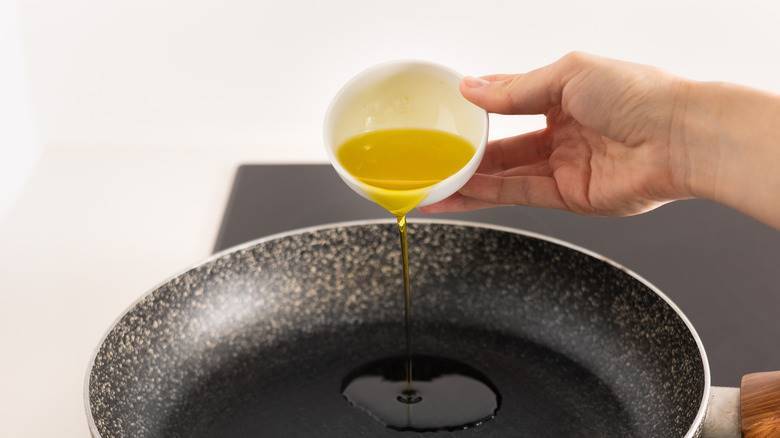 Place a large pan over medium heat and add the remaining 1 tablespoon vegetable oil.
Step 6: Cook the broccolini and peppers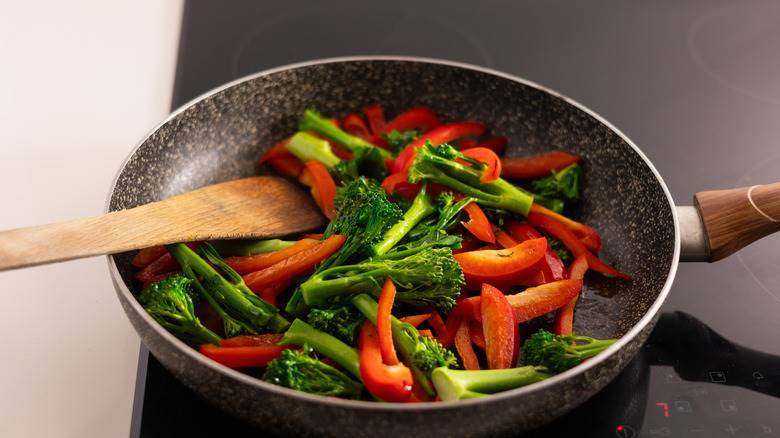 Add the broccolini and peppers and cook for 2 minutes, tossing occasionally.
Step 7: Add the aromatics and squash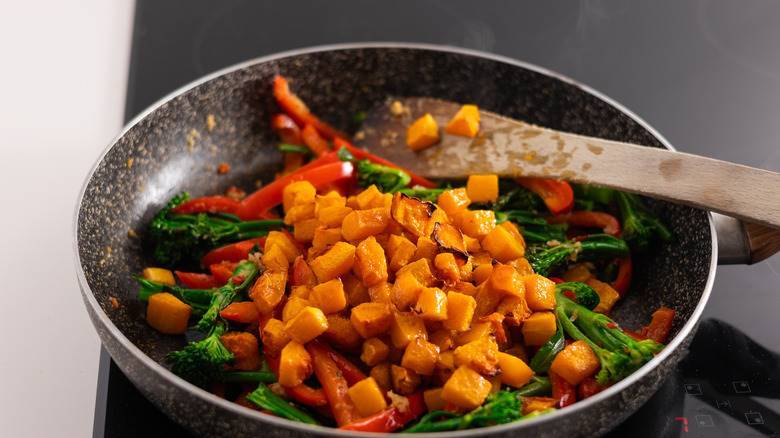 Add the garlic, ginger, chili, and roasted butternut squash to the pan and stir-fry for 1 minute, or until the garlic is fragrant.
Step 8: Simmer the sauce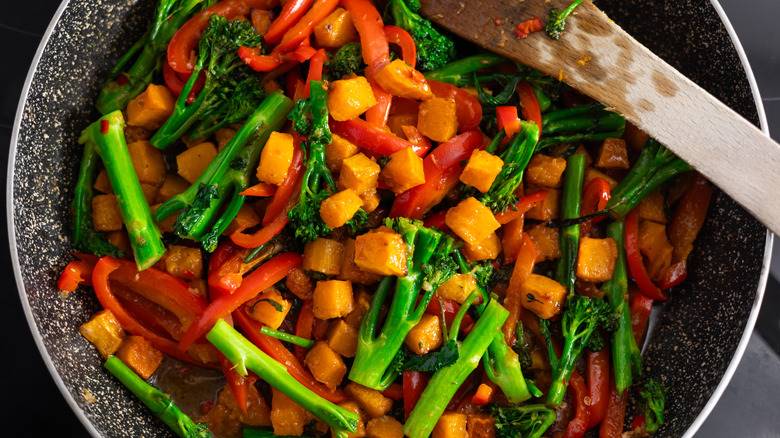 Pour in the sauce, let simmer for 30 seconds, and turn off the heat.
Step 9: Plate over rice, if desired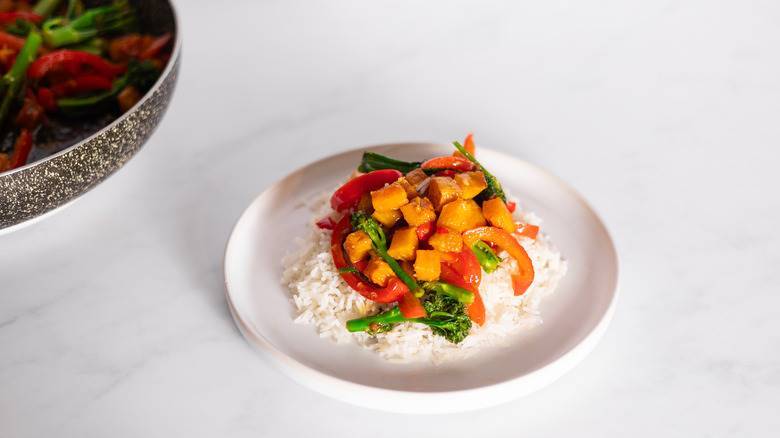 Plate the stir-fry over rice, if using.
Step 10: Garnish the roasted butternut squash Sichuan stir-fry before serving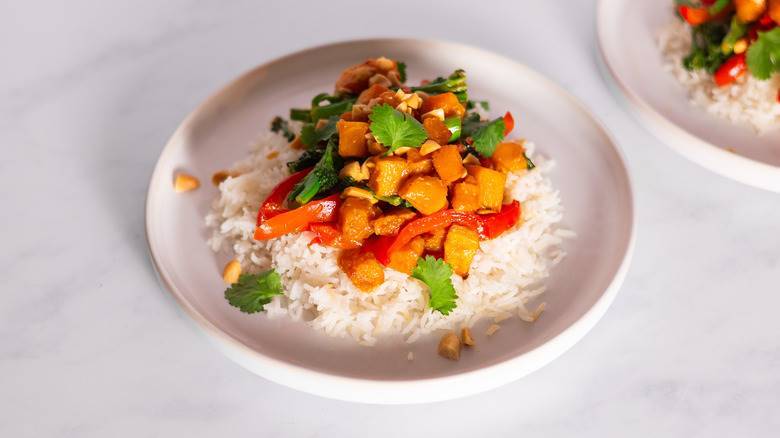 Garnish with cilantro and chopped peanuts before serving.
What other vegetables can be used in roasted butternut squash Sichuan stir-fry?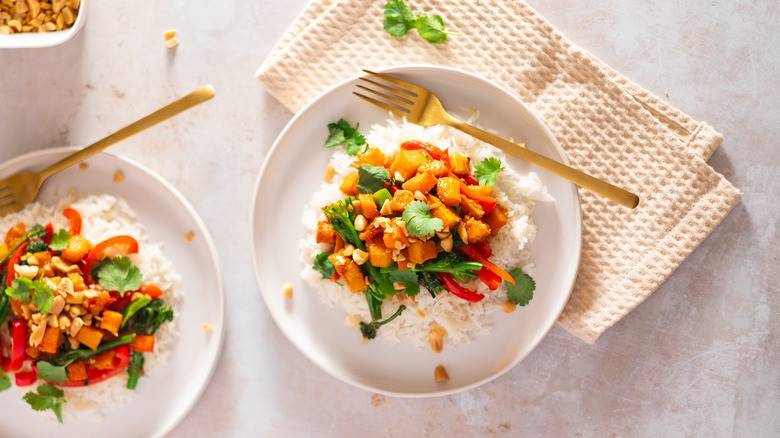 The beauty of this roasted butternut squash Sichuan stir-fry lies in its versatility. While the recipe features broccolini and red bell peppers as the primary supporting ingredients, you can certainly explore a wide array of vegetable options to suit your personal preferences and what's available at the store. Douglas suggests, "For a burst of color and flavor, consider adding vibrant vegetables such as sugar snap peas, , or baby corn. These choices will not only contribute to the dish's visual appeal, but they will also offer a delightful crunch and freshness to balance the rich roasted butternut squash."
"If you're inclined toward an earthier and more robust profile, shiitake or oyster mushrooms would complement the dish excellently," Douglas adds. "Their umami-rich flavors meld beautifully with the Sichuan-inspired sauce, creating a savory depth that contrasts nicely with the sweetness of the butternut squash. Zucchini and are additional options, providing a mild and slightly nutty green taste to the stir-fry." Feel free to experiment with your favorite vegetables, allowing your creativity to guide you in crafting a roasted butternut squash Sichuan stir-fry that perfectly suits your palate.
What does Sichuan pepper taste like?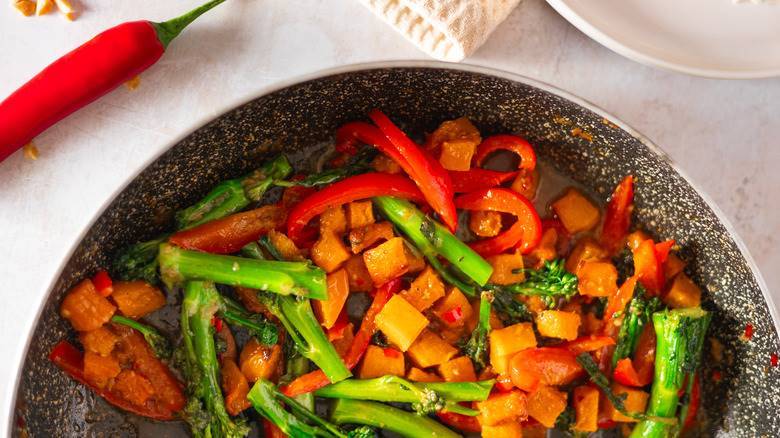 Sichuan pepper, or hua jiao in Chinese, is a fundamental ingredient in that's appreciated for its unique flavor profile. Unlike black peppercorns, which are known for their heat, Sichuan pepper offers a distinctive numbing and tingling sensation along with a citrusy, floral, and slightly woody flavor. When tasting Sichuan peppercorn, you'll experience an intriguing mouthfeel that is both spicy and numbing, creating a memorable textural and flavor contrast.
The citrusy notes in Sichuan pepper add a vibrant, almost lemony aspect to many dishes, enhancing its complexity and making it a quintessential ingredient in Sichuan cuisine. "In this roasted butternut squash Sichuan stir-fry, the Sichuan pepper not only adds a subtle heat, but also elevates the entire dish, infusing it with a zesty, aromatic quality that beautifully complements the sweetness of the butternut squash and the freshness of the other vegetables," Douglas says.