If you ask us, leftover turkey recipes are the true heart of the Thanksgiving holiday. That's why, even for a small gathering, you'll usually catch us —not just for the day-of feast, but for the next-day , , or even crisp .
Leftover turkey keeps well for at least three days in the fridge and up to two months in the freezer. That gives you plenty of time to focus on more than building the perfect leftover turkey sandwich. And it's not just about the bird: Our favorite leftover recipes also offer creative ways to move through your stuffing, cranberry sauce, and sides. Whether you're in the mood for a golden-toasted or delicately , these leftover turkey recipes will help you clear out the fridge in the most delicious way possible.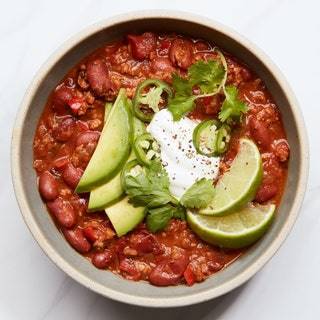 Leftover turkey recipes don't get easier than this rich and smoky chili. Swap the ground turkey for shredded meat, then top the bowls however you please. A bright kick of lime juice and a dollop of silky sour cream play off the heat from fresh jalapeño.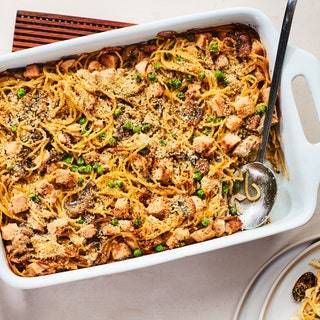 Toss cooked turkey, peas, spaghetti, and mushrooms in a creamy, Parmesan-infused sauce, then bake for a saucy casserole with a crispy top.