Ah, stuffing — for some, it's the best part of Thanksgiving, and for others, the one dish they avoid. When done well, stuffing is moist, flavorful, and complimentary to the turkey, which it is traditionally cooked inside of. These days, most stuffing is cooked in a casserole dish on its own, partly for ease and partly for . Some still insist this dish is called dressing, but at this point, it's just a matter of semantics.
Whether this carb-loaded Thanksgiving side is stuffing or dressing for you, we have just the recipe to elevate the casserole. Spicy, moist, and peppery, this chorizo cornbread stuffing is filled (er, stuffed) with roasted poblano peppers, crumbled chorizo, and both cornbread and French baguette. The crumbly cornbread adds nutty flavor while the crusty French bread adds texture, for a mixture that is both moist and flavorful. This spicy stuffing recipe written with developer offers an exciting twist to your Thanksgiving table while still being the familiar bread casserole we all know and love. Our suggestion? Pair with for a full feast of heat.
Gather the ingredients for chorizo cornbread stuffing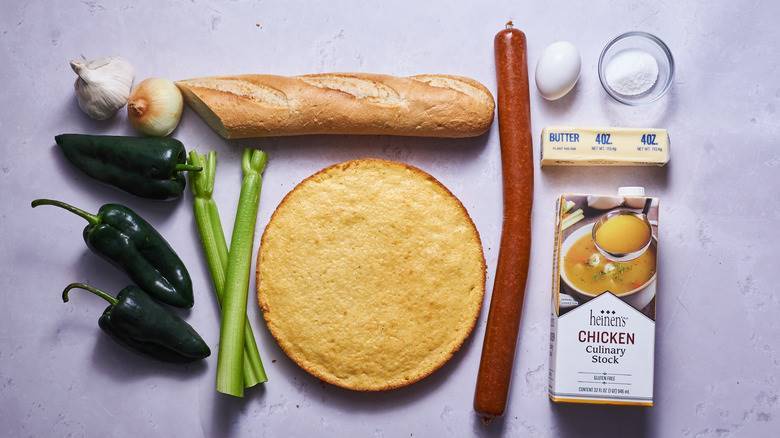 To begin, you'll need poblano peppers. If you don't have access to poblanos, swap for jalapeños, Hatch chiles, or even Anaheim peppers instead. Alternatively, you can use canned green chiles, which will save you the roasting step.
From there, you'll need two kinds of bread: Cornbread and baguette. You can buy premade cornbread, use boxed mix, or and make one fresh a few days beforehand. As for the baguette, all you need is a crusty bread, so find any French or Italian loaf and let it sit for a few days.
From there, gather butter, onion, celery, garlic, chorizo, chicken or vegetable broth, egg, and salt. With the seasonings in chorizo and the added chiles, you don't really need cracked black pepper.
Step 1: Heat up the broiler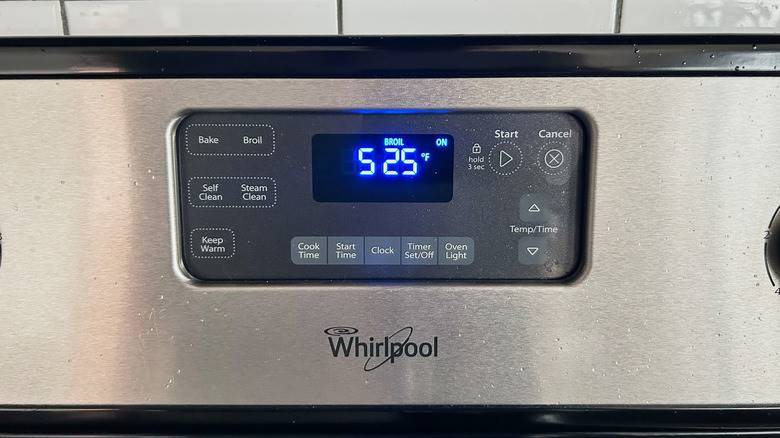 Preheat the broiler to high.
Step 2: Prep a baking sheet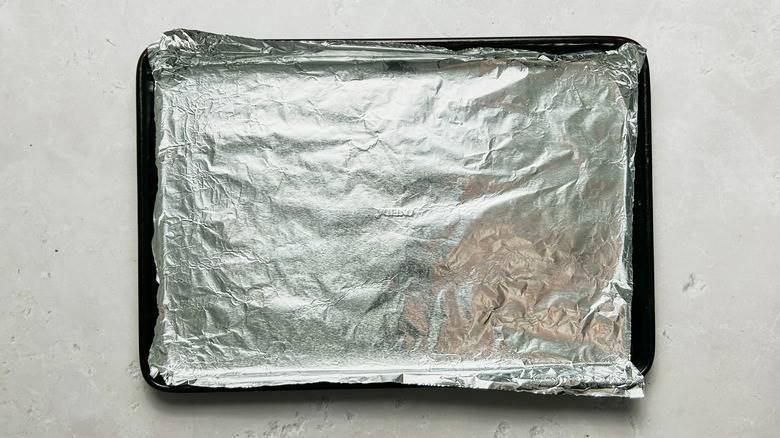 Line a baking sheet with foil.
Step 3: Add peppers to the baking sheet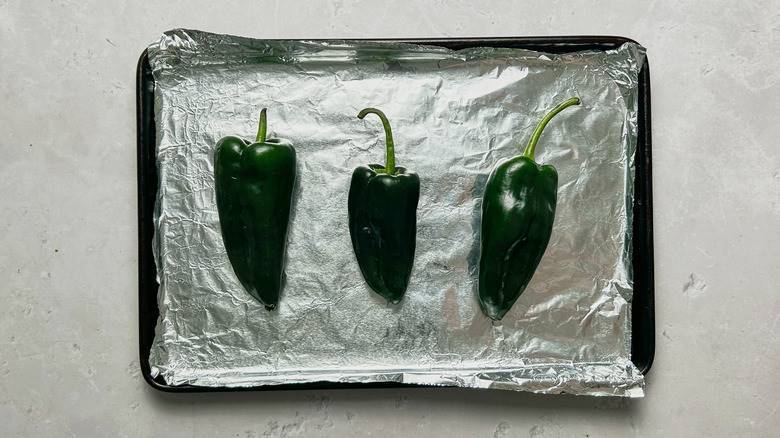 Arrange peppers on baking sheet.
Step 4: Char the peppers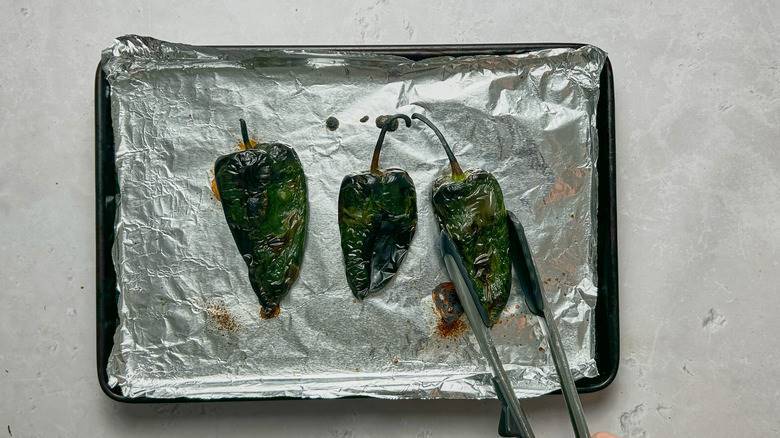 Roast peppers under broiler until charred on each side, flipping once, about 5-6 minutes.
Step 5: Transfer to a bowl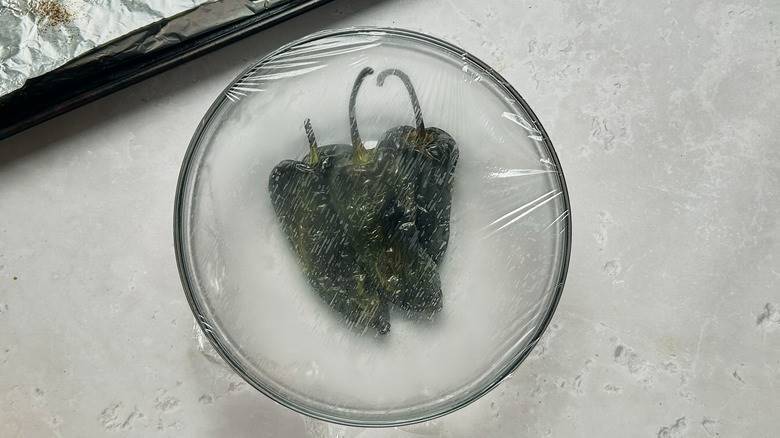 Remove the peppers from the oven and transfer to a bowl. Cover the bowl with plastic and steam peppers for 10 minutes.
Step 6: Switch the oven to bake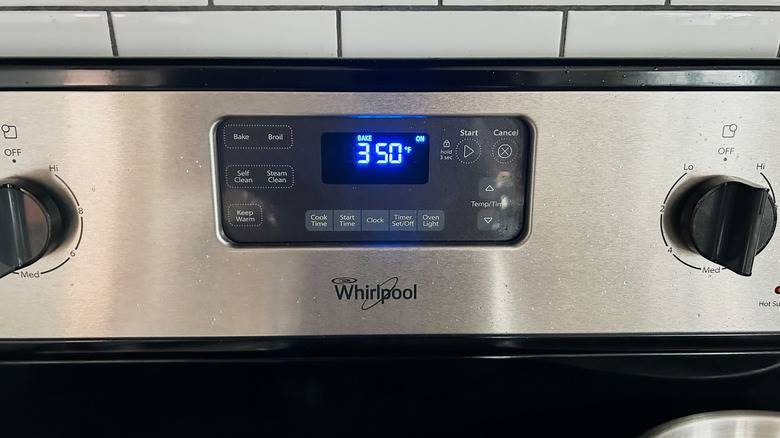 Preheat the oven to 350 F.
Step 7: Prep the bread on a baking sheet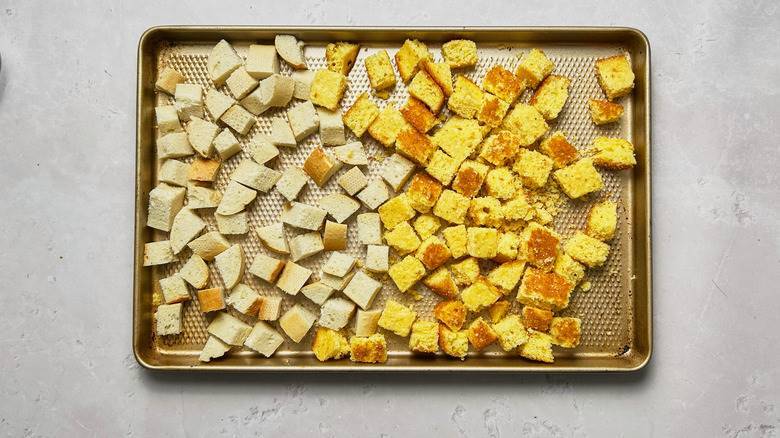 Arrange bread cubes on a baking sheet.
Step 8: Toast the bread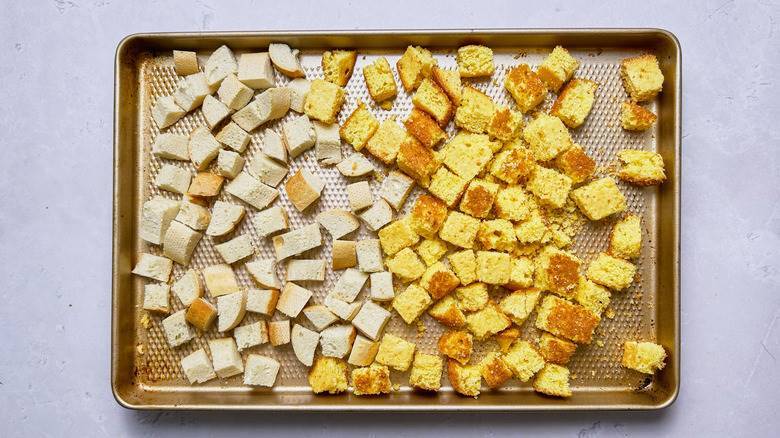 Toast bread cubes for 10 minutes or until stale.
Step 9: Transfer to a bowl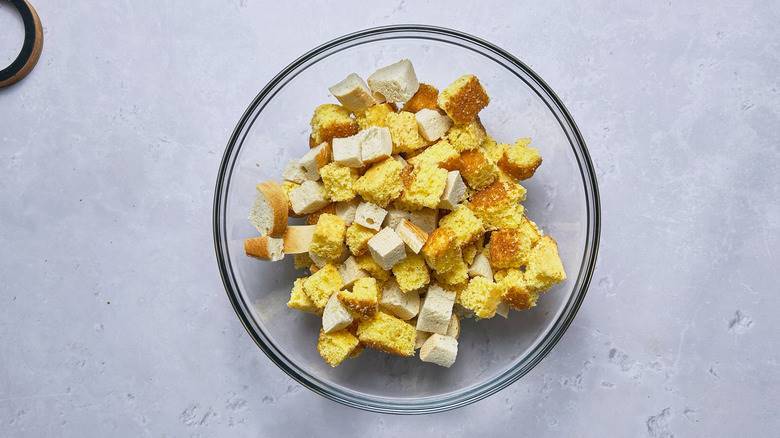 Add stale bread cubes to a large mixing bowl.
Step 10: Melt the butter for the filling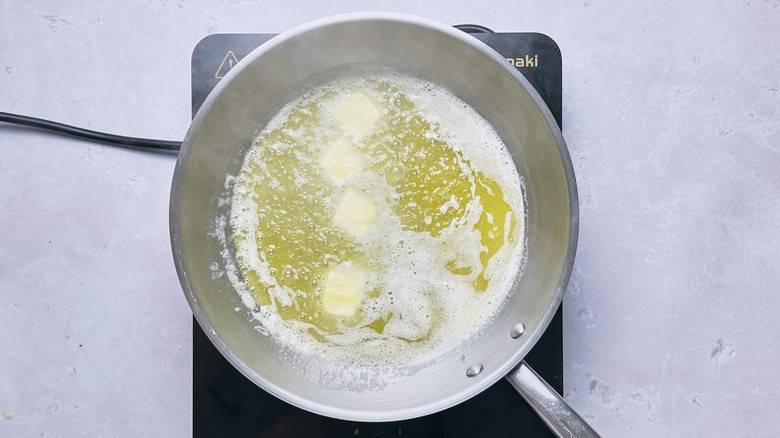 Melt the butter in a skillet over medium heat.
Step 11: Sauté the aromatics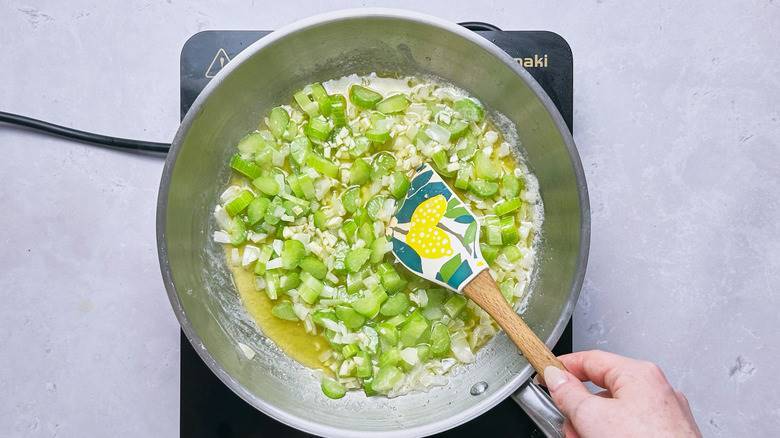 Add the onion and celery and saute until soft, about 5 minutes. Add garlic and saute until fragrant, about 1 minute.
Step 12: Add to the bread cubes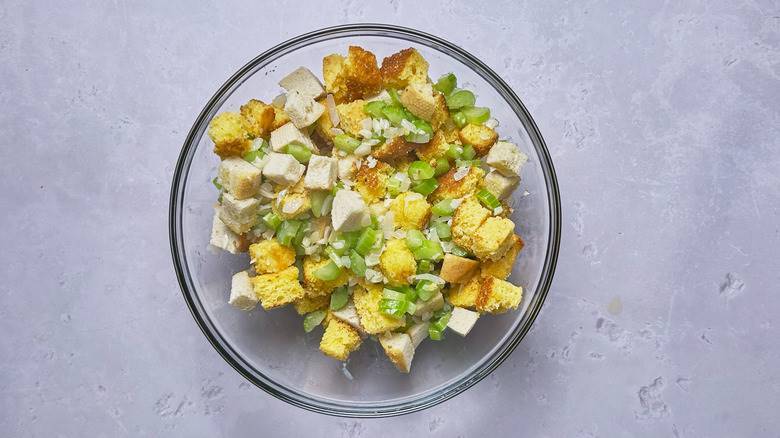 Pour the mixture over the bread cubes.
Step 13: Crumble the chorizo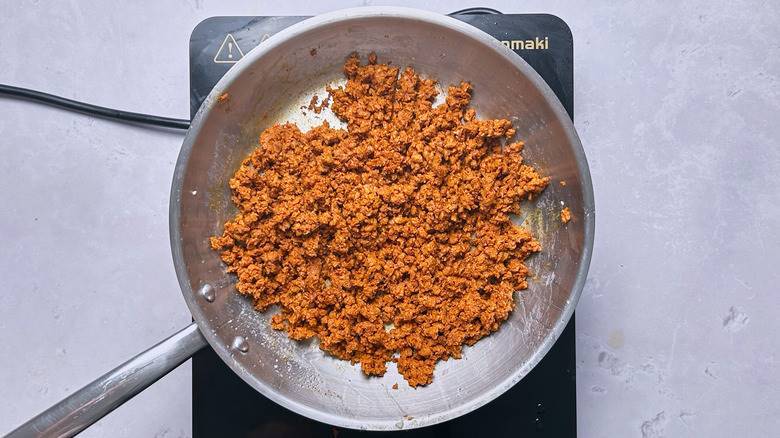 In the same skillet over medium heat, crumble the chorizo until browned.
Step 14: Add to the bread cubes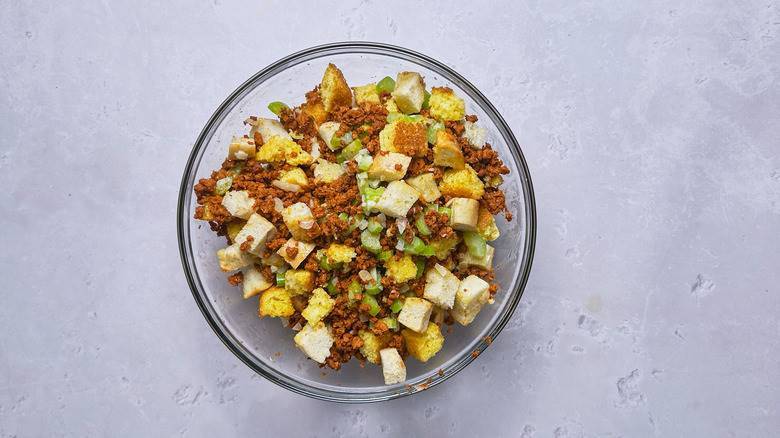 Add chorizo to the bread cubes.
Step 15: Peel and dice the peppers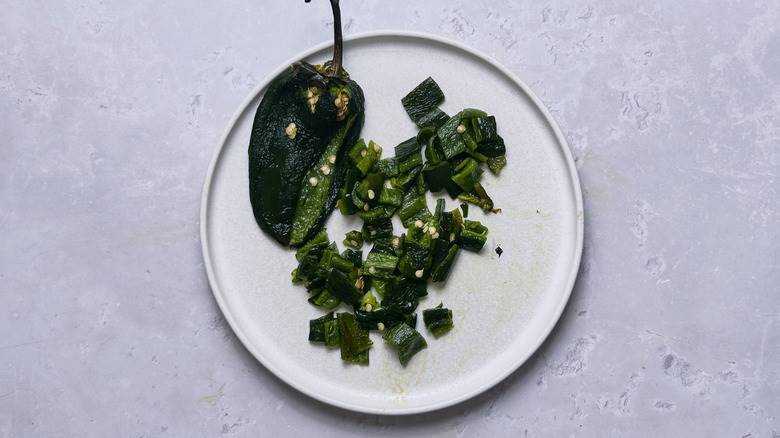 Peel and dice the poblano peppers, removing the stem and seeds.
Step 16: Add the peppers to the bread cubes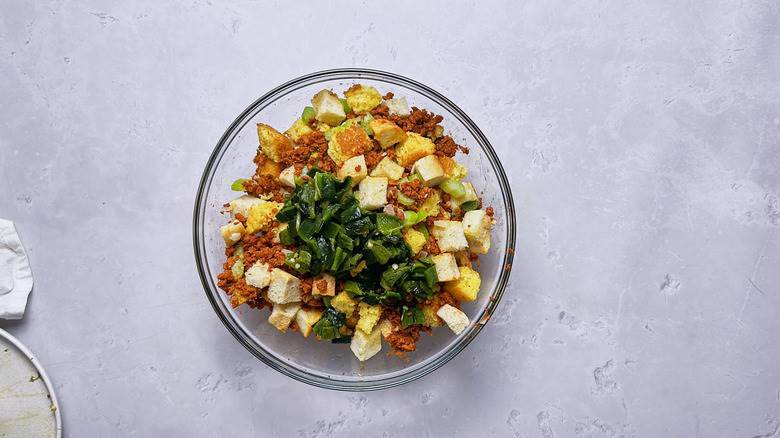 Add the poblano peppers to the bowl.
Step 17: Add the remaining ingredients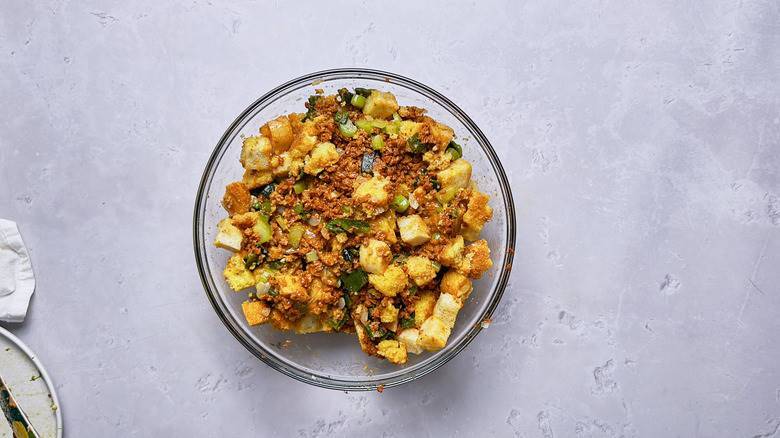 Add the broth, egg, and salt to the bowl and mix until the bread is moist.
Step 18: Transfer to a casserole dish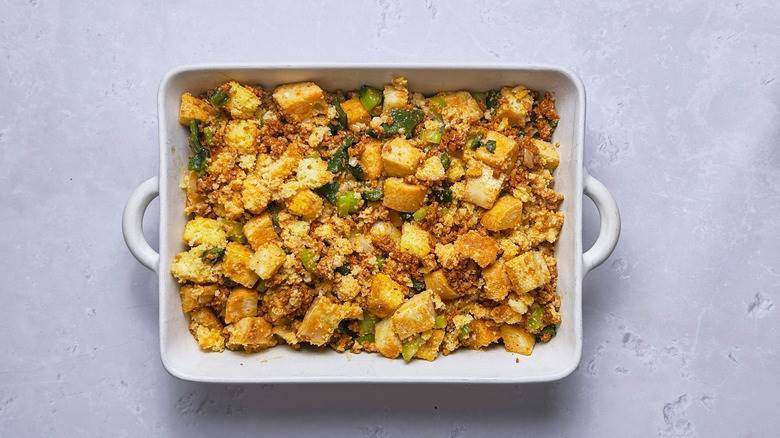 Spread bread mixture into greased casserole dish.
Step 19: Bake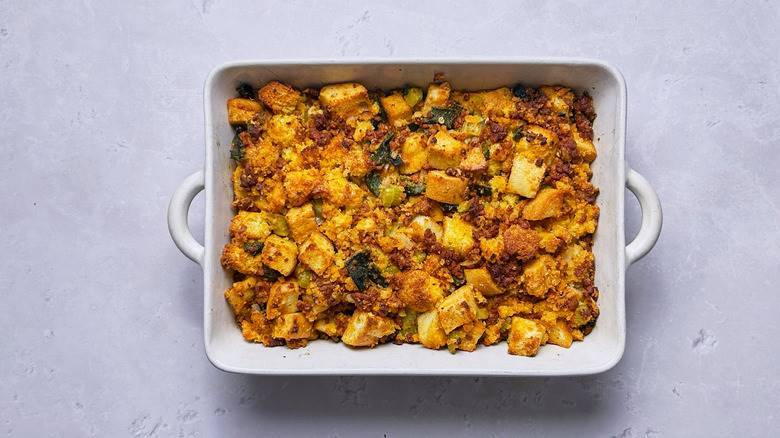 Bake for 45 minutes, or until the top is golden brown. If the top is crisping too quickly, cover with foil.
How dry should the bread be for chorizo cornbread stuffing?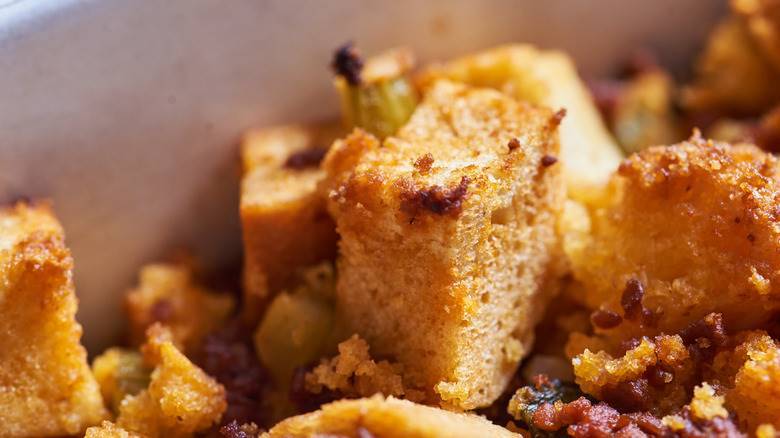 Stuffing is an unusual dish because unlike most things, it depends on stale, dried-out bread. If you use fresh bread, the broth mixture will cause the bread to break down, get mushy, and ultimately lose its shape and texture. Would it still be edible? Sure, but it won't quite be stuffing.
Thus, you need to start with crisp, unchewable, stale bread. It's debatable whether the bread is better : If you have the foresight to let your breads sit for several days before cooking, it will save you a couple minutes when putting the stuffing together. Forgot to make cornbread and need the bread to be crunchy right now Let the oven do its job. You aren't looking for burnt or browned bread here, though a little golden color is okay. Instead, leave the cubes to bake, without oil, just until they are hard to touch. The cornbread won't get as hard as the baguette, but both should feel dry and uncomfortable to eat. Remember, they'll be doused in broth later, so you want them pretty rock-solid.
How do I make cornbread stuffing ahead of time?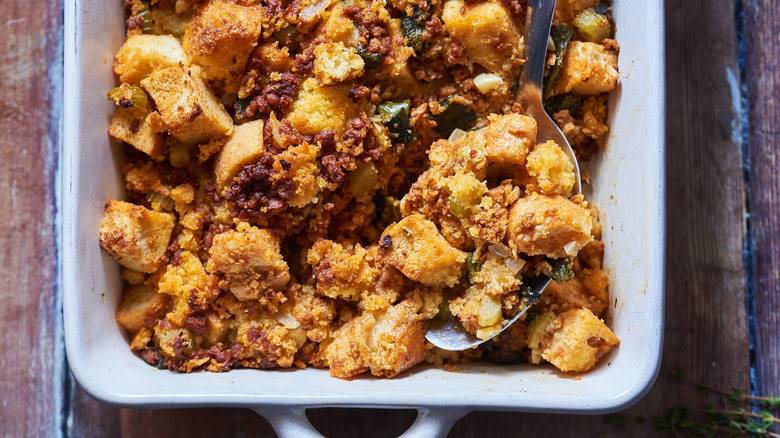 Leftover cornbread stuffing stores well and can be reheated, but with every reheat, the stuffing becomes more dry. To prep cornbread stuffing ahead of time, prepare the peppers, dry the bread, and soften the vegetables in butter. Combine the bread and butter mixture, add the peppers, broth, egg, chorizo, and salt, then transfer to a large sealable container or Ziploc bag. Store the mixture for up to 3 days in the refrigerator.
When ready to serve, arrange the bread mixture in a casserole dish and bake as written for 40 minutes or until golden brown. If the bread looks dry, add a splash of chicken broth to moisten. This method saves over a half an hour of prep time on the day of cooking, which can be a game changer for a meal like Thanksgiving. To store baked leftovers, transfer to airtight containers or cover the casserole dish with foil and store in the refrigerator for 3-4 days.