Rolo pretzel bites make a great addition to a , paired with , and .
The holiday season is a great time to get creative with the kids and make memories in the kitchen. One of the holiday treats we make every year are these easy Rolo pretzels made with only 3 ingredients. If you want to be extra fancy, add a dash of holiday sprinkles to really make this festive treat pop in color.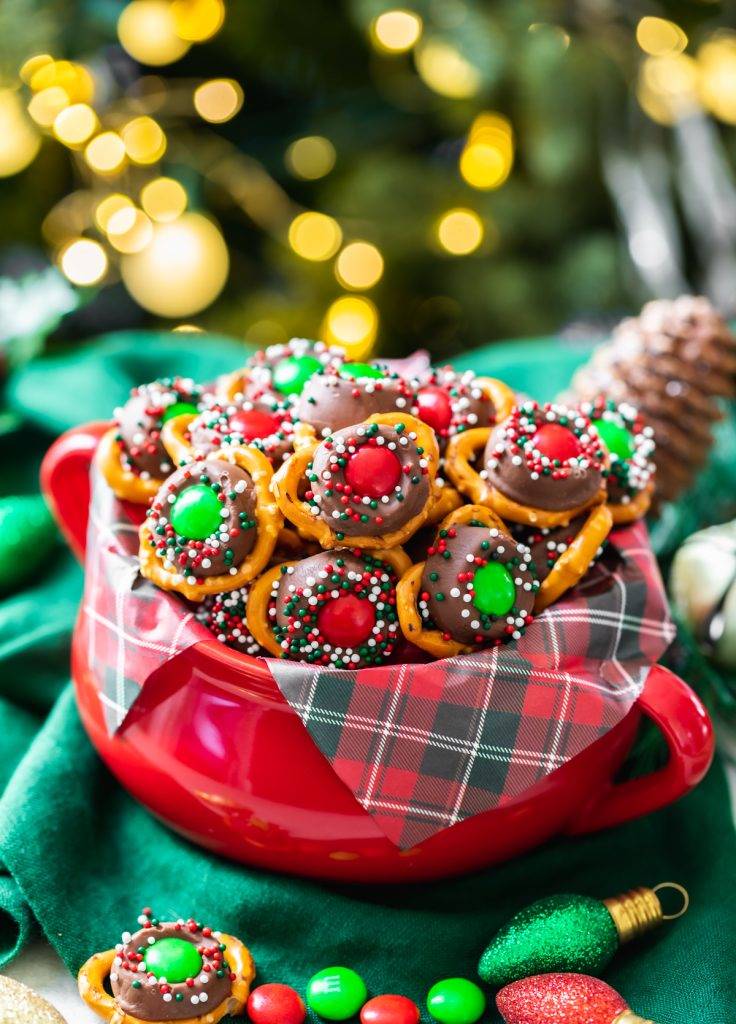 The chocolate caramel Rolo candy melts onto a mini pretzel, making it the perfect combination of sweet and salty in one bite. To decorate the treats, add an M&M candy after removing them from the oven and finish with a dash of nonpareil's sprinkles. Technically 4 ingredients, but when it's not the holiday season we make the classic 3 ingredient recipe with colorful M&M's.
We like to make a few batches of this tasty snack to give as holiday gifts. They are also the perfect sweet and salty snack to bring to a holiday party. The best part is this recipe is kid-friendly, especially for older kids, and they will enjoy making these for family and friends.